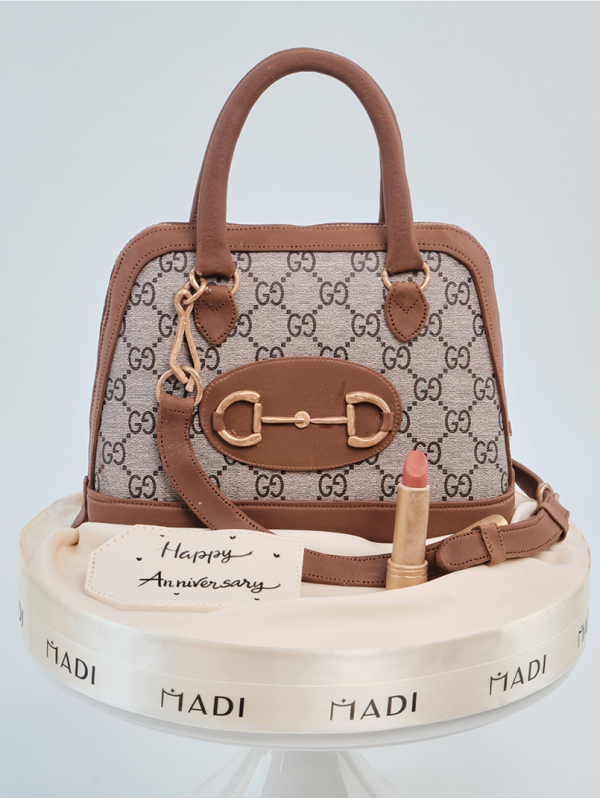 GUCCI 01
"Congratulations on our anniversary. Thank you for always being by my side and supporting me on the path I have chosen."
Request for a consultation
Giving you a Gucci bag on this special day. MaDi's cake artisans have carefully studied and crafted a cake model of the Gucci bag, creating every realistic detail of the cake. Those who love the Gucci fashion brand and pursue a noble style will surely not be able to resist this Gucci Horsebit model cake.
Please make order 2 days in advance for this design. Please note that colour of this design could be variable a bit with shown image.