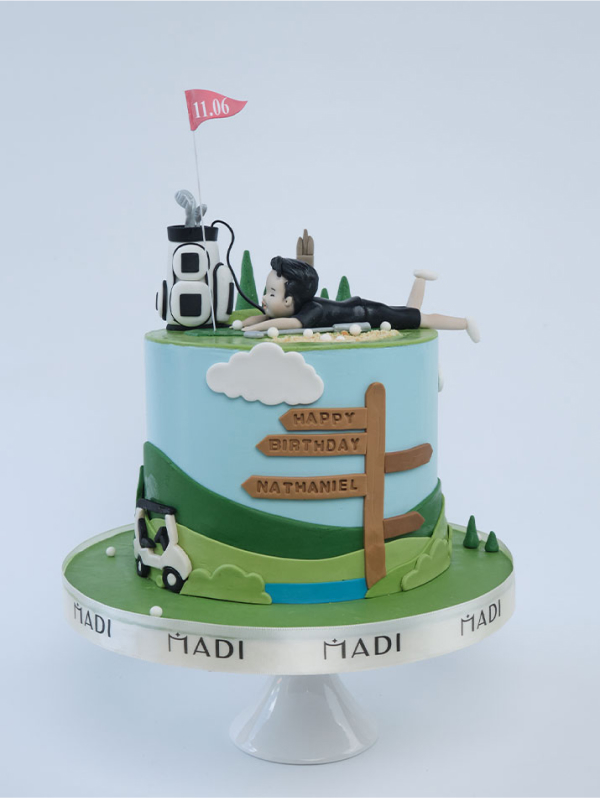 Golfer 03
A unique Golfer cake was designed as a special gift for Nathaniel, who has a particular fondness for golf.
Request for a consultation
Turning 40 is a milestone of transition from youth to middle age, an age threshold where they have achieved many accomplishments in life, stable careers, happy families, and a broad worldview.
Nathaniel, a man who has been exposed to golf since childhood, now sees golf as a recreational sport and feels free to play it in his own way as he enters his 40s.
"Happy birthday to you. Wishing you always happiness and joy with new experiences."
Please make order 2 days in advance for this design. Please note that colour of this design could be variable a bit with shown image.