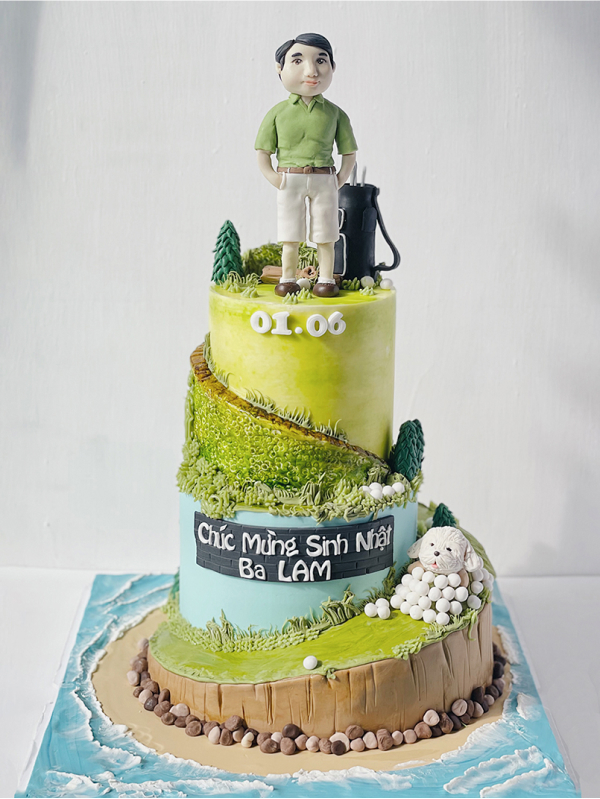 GOLFER 02
"Best wishes to my father, Mr. Lam on his birthday. Wishing you good health to explore new territories and enjoy the freedom to pursue your passions."
Request for a consultation
Golf is the sport that dad loves the most, and his hobby is playing golf in many new places to explore nature while indulging his passion. The Golfer 02 masterpiece, designed by artist MaDi as a cake, depicts a small island, a new and exciting Golfer destination that dad loves to experience. Every detail of the waves and trees is meticulously crafted. The two-layer cake is made of soft chocolate filling and high-quality fresh chocolate - the cake flavor that dad loves. I loves you very much, daddy.
Please make order 2 days in advance for this design. Please note that colour of this design could be variable a bit with shown image.