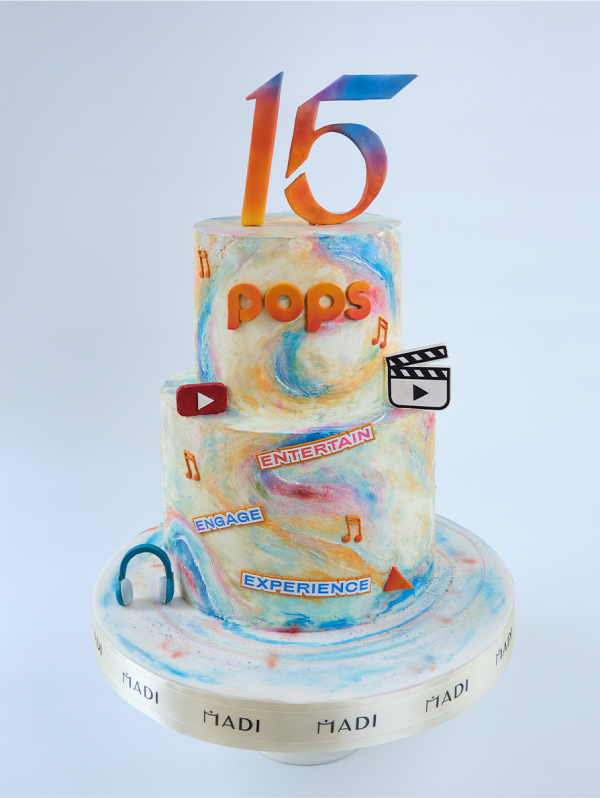 Galaxy 06
Congratulations on the 15th anniversary of the establishment of POPS and thanks to the people who have relentlessly contributed to the success of POPS today
Request for a consultation
Throughout the 15-year journey accompanying the audience through exciting movies, great songs, and entertaining and informative videos, POPS Worldwide is always proud and continuously improving the quality of services to bring customers the best experiences.
The 15th anniversary cake of the establishment of POPS, invested with meticulous care by the MaDi artist, is especially unique and attractive with the art of creating bright and colorful galaxy colors.
Hopefully, this cake will bring back glorious memories for the people at POPS.
Please make order 2 days in advance for this design. Please note that colour of this design could be variable a bit with shown image.