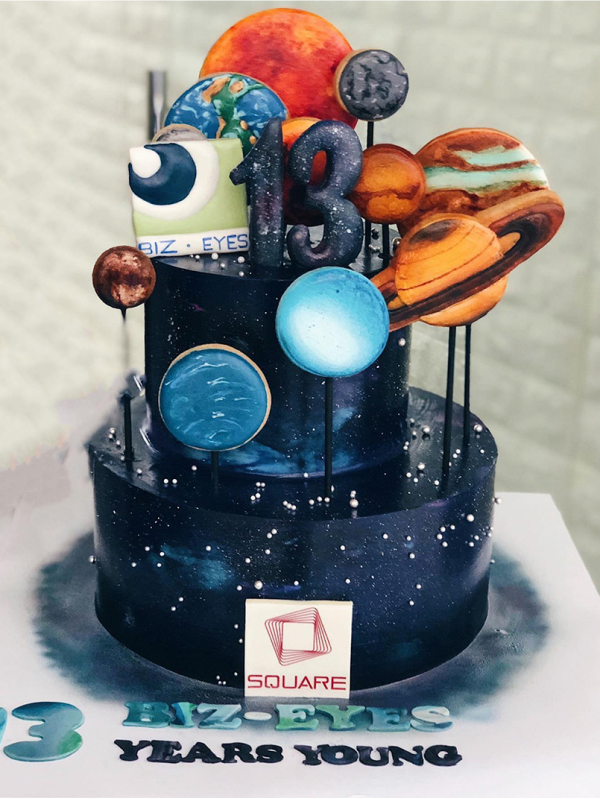 GALAXY 02
Congratulations on the 13th anniversary of the establishment of BIZ-EYES. Wishing the company continued growth and even greater success in the field of Marketing.
Request for a consultation
The 13-year journey of BIZ-EYES development is closely associated with many famous brands and trademarks. The MaDi artist has crafted a two-tier cake with many planets in the solar system rotating around the company's logo. This is a wish from Square to BIZ-EYES that the positive energies of the world and the universe are revolving and together will lead the company to new milestones of success in the future.
Please make order 2 days in advance for this design. Please note that colour of this design could be variable a bit with shown image.