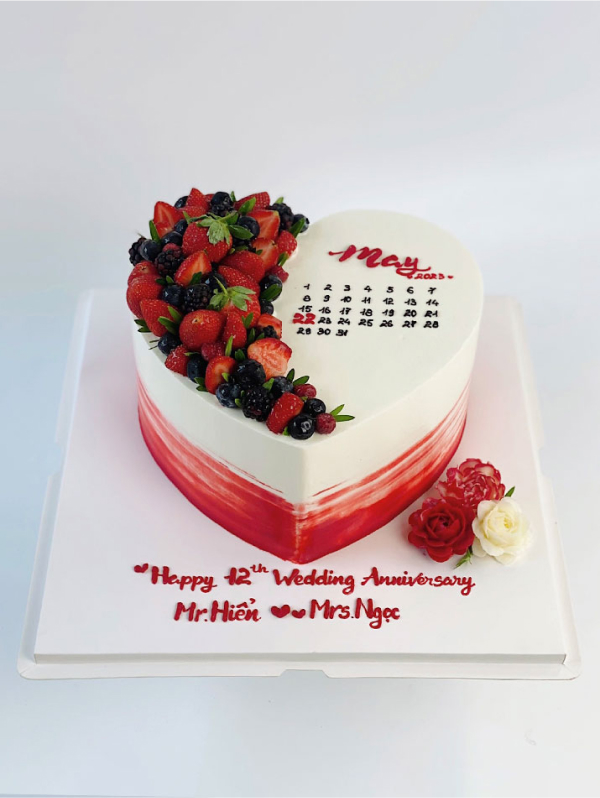 Fresh 13
The heart-shaped cake, a symbol of love, with its red color and decorated with fresh fruits, contributed to a wonderful and warm anniversary day.
Request for a consultation
12th wedding anniversary is Silk wedding, soft but tightly.
12 years of love, sharing the sweet and bitter of marriage. Our love is as soft and smooth as silk, but it is also strong and beautiful. We have overcome many challenges together, and our love has only grown stronger and more precious.
We are grateful for each other, and we will continue to cherish our time together. Thank you for bringing the sweetest things together.
Please make order 2 days in advance for this design. Please note that colour of this design could be variable a bit with shown image.