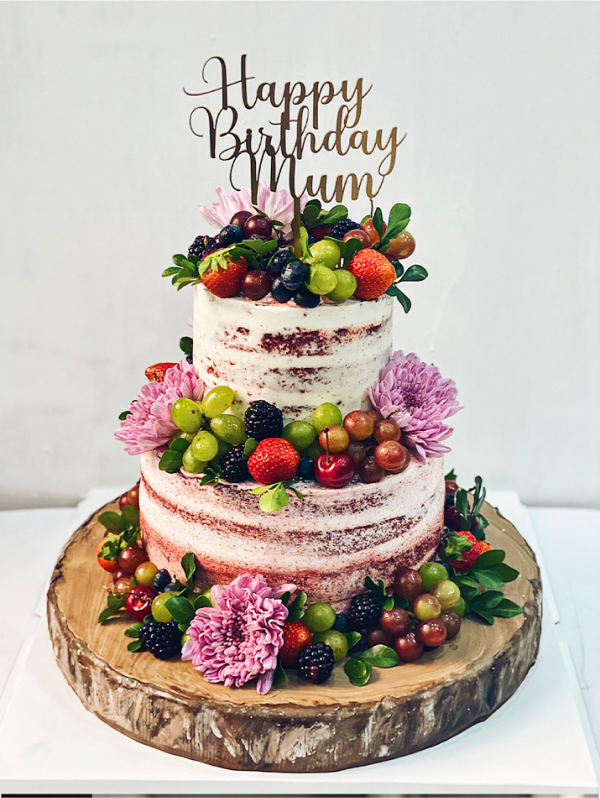 FRESH 08
"Wishing you a happy birthday, Mom. We love you so much."
Request for a consultation
A work of art is like a blossoming tree that bears fruit, meticulously designed by the MaDi artisan. The decoration around it consists of fresh red strawberries, raspberries, and green grapes. The highlight of the cake is the beautiful pink peonies, symbolizing the deep love that we have for our mother.
The cake layers are made of alternating fresh red velvet cake and rich, creamy cheese, creating a flavor that intoxicates the senses.
Please make order 2 days in advance for this design. Please note that colour of this design could be variable a bit with shown image.