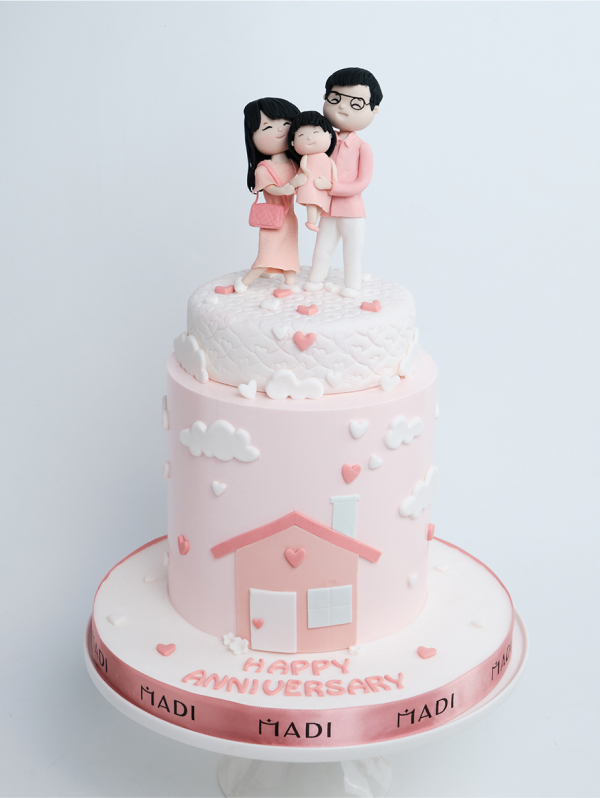 FAMILY 07
"Congratulations on our wedding anniversary. Thank you for giving me a happy and wonderful family."
Request for a consultation
Marrying you is the best decision in my life. Now we have a cute little daughter and a warm family. This lovely pink cake is my gift to you, to me, and to our family. I hope our family will always be healthy, happy, and love each other for a lifetime.
Please make order 2 days in advance for this design. Please note that colour of this design could be variable a bit with shown image.