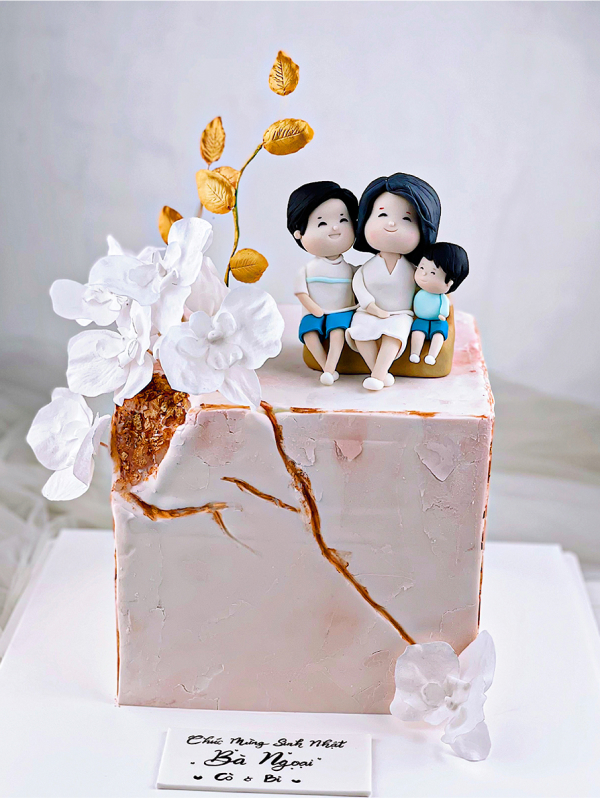 FAMILY 04
Wishing grandma a happy birthday. Co and Bi love you very much.
Request for a consultation
We give grandma a white Phalaenopsis orchid cake to show our filial piety as children and grandchildren to our parents and grandparents. The color white represents purity, gentleness, and luxury. The image of grandma and her two grandchildren happily chatting with each other is made very cute by MaDi's cake artisans using fondant. We hope that the love between grandma and her grandchildren will always be strong and wish her good health to watch her grandchildren grow up.
Please make order 2 days in advance for this design. Please note that colour of this design could be variable a bit with shown image.