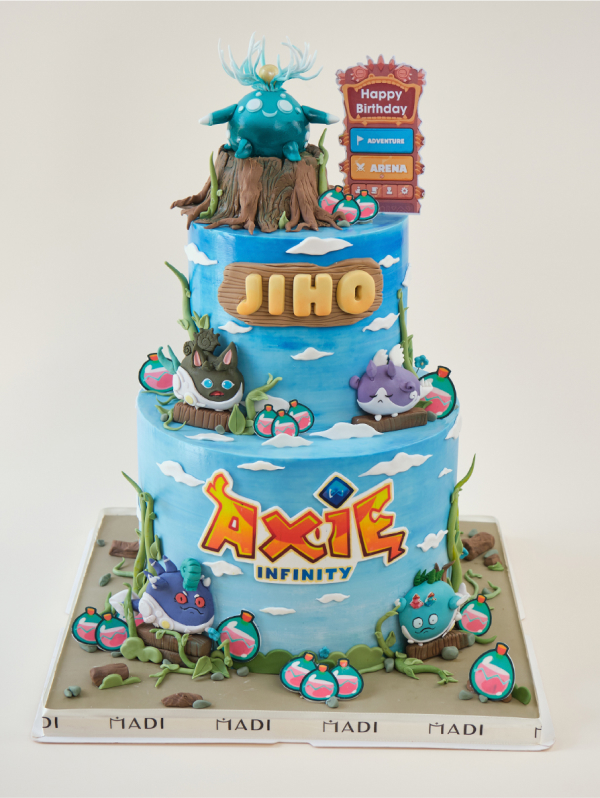 Dấu Ấn 13
Happy birthday to Jiho, an indispensable piece of the puzzle for the founder of the online game Axie Infinity, a very popular electronic game.
Request for a consultation
The cake design by MaDi artisans is inspired by the characters and scenes in the game Axie Infinity, creating a vivid Axie world on a small birthday cake for Jiho.
Thank you Jiho for contributing to the resounding success of Axie Infinity and bringing exciting experiences to players. Jiho's birthday party will be even more appealing with the soft and top-grade chocolate cake filling, deliciously fresh.
Please make order 2 days in advance for this design. Please note that colour of this design could be variable a bit with shown image.