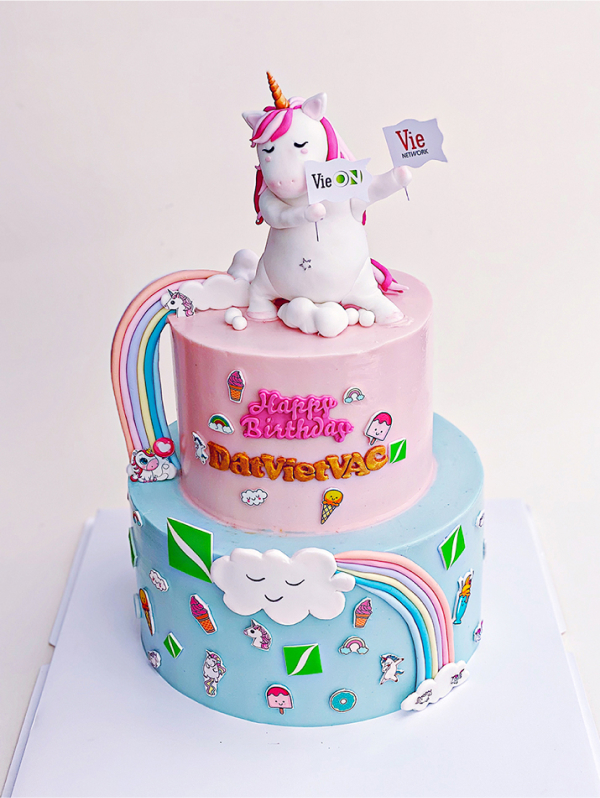 DẤU ẤN 05
Happy birthday to DatVietVAC - the spiritual child of the leadership board and all employees.
Request for a consultation
Many Vietnamese people are now familiar with the Vie ON and Vie Channel channels through their new and exciting reality TV programs. Congratulations to DatVietVAC for dominating the entertainment program market in our country. The pastry artist at MaDi personally made a two-tiered cake to celebrate the company's anniversary, featuring the image of a Unicorn - a symbol of a strong and multi-billion dollar-valued business. Wishing the company to continue to grow and bring interesting and meaningful programs to the audience.
Please make order 2 days in advance for this design. Please note that colour of this design could be variable a bit with shown image.