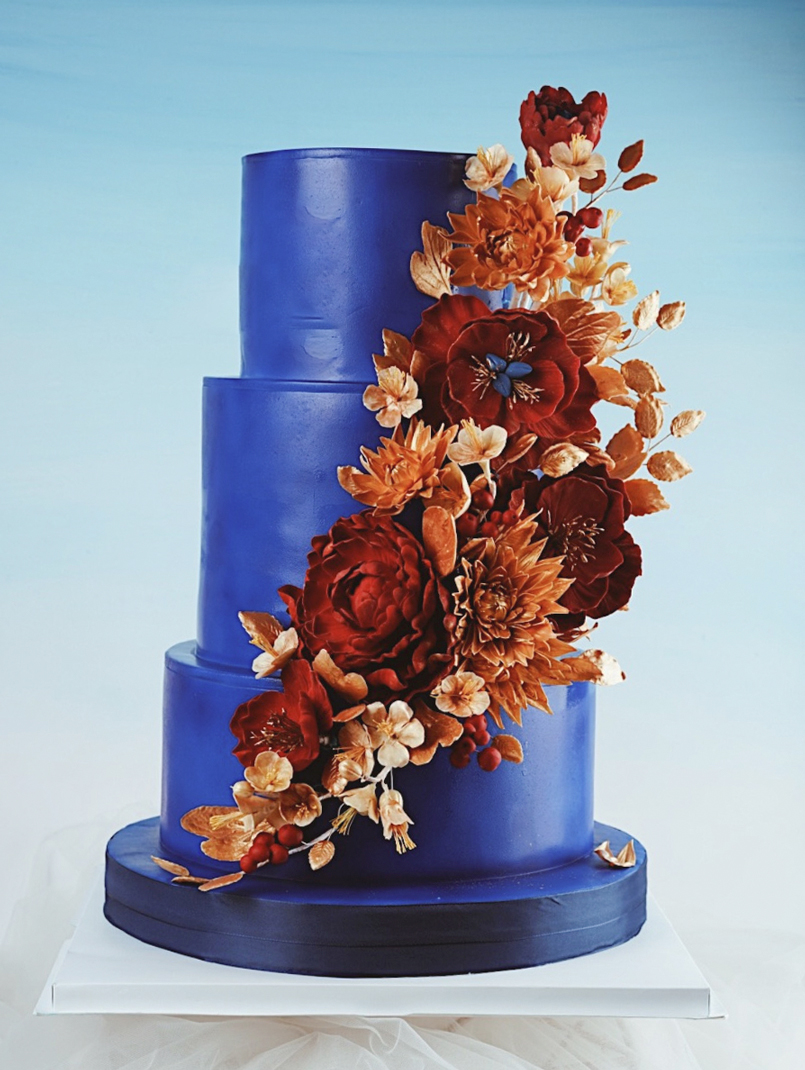 DẤU ẤN 03
Marking the journey to maturity of the esteemed company - a long journey that allows us to feel the remarkable progress made during the past period.
Request for a consultation
The cake brings us a strong, confident, and creative feeling. It is created from 3 layers of cake with a combination of 2 different flavors.
The bottom layer is made of premium chocolate cake and fresh chocolate, while the 2 upper layers are made of chocolate and sweet and sour cranberry - fresh strawberries jam, with a variety of flavor options for you to easily enjoy new horizons and connect with those around you.
The highlight of the cake is the garden of red and orange Dahlias and Peony, with golden leaves adding more luxury and wishing for wealth and happiness in the future.
Please make order 7 days in advance for this design. Please note that colour of this design could be variable a bit with shown image.