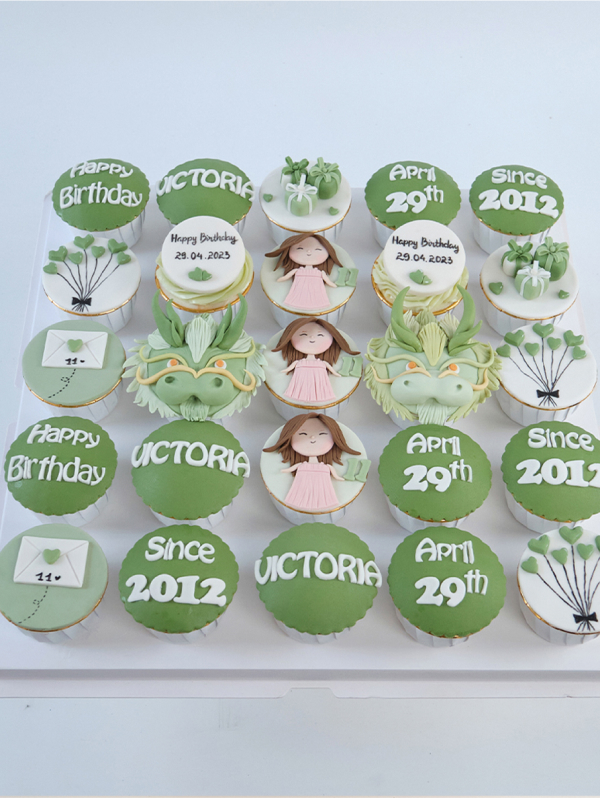 Cupcakes Tiểu long 02
Happy 11th birthday to the little Dragon girl!
Request for a consultation
The birthday cupcake collection for little Dragon girl, decorated by MaDi artisans, is both delicate and adorable.
Each cupcake is adorned with a different meaningful message, creating an impressive cupcake collection.
With her favorite refreshing green color, 11-year-old Victoria will surely be happy at her warm birthday party with her beloved family.
Please make order 2 days in advance for this design. Please note that colour of this design could be variable a bit with shown image.