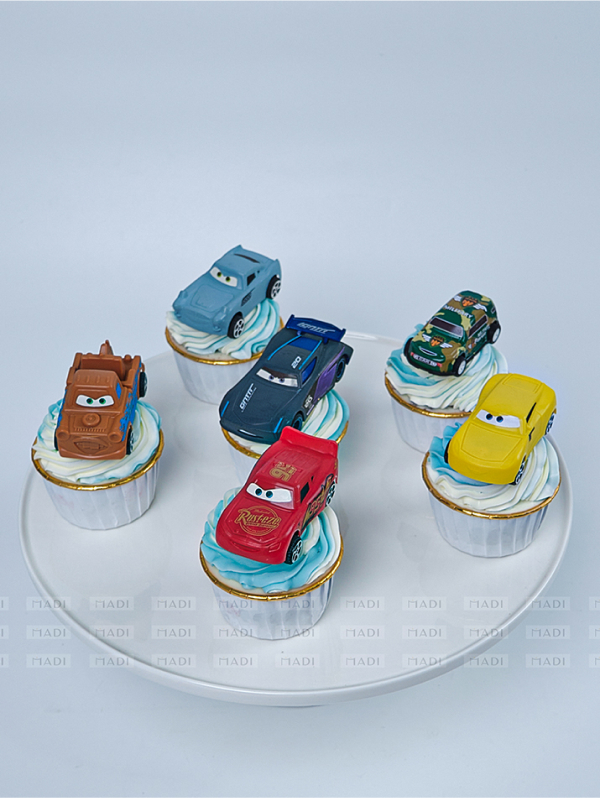 Cupcakes Siêu xe
The collection of cars in the animated film 'Cars' is a topic that many young children love, especially boys.
Request for a consultation
Dedicated to the beloved child, these adorable cupcakes are decorated by the skilled artists at MaDi with powerful and charismatic animated cars. Lightning McQueen is full of energy and enthusiasm, Mater is friendly and determined, while Sally is graceful, intelligent, and decisive... Each character holds meaning and imparts valuable lessons to young children.
"I hope this gift brings unexpected joy and happiness to you on your special birthday."
Please make order 2 days in advance for this design. Please note that colour of this design could be variable a bit with shown image.