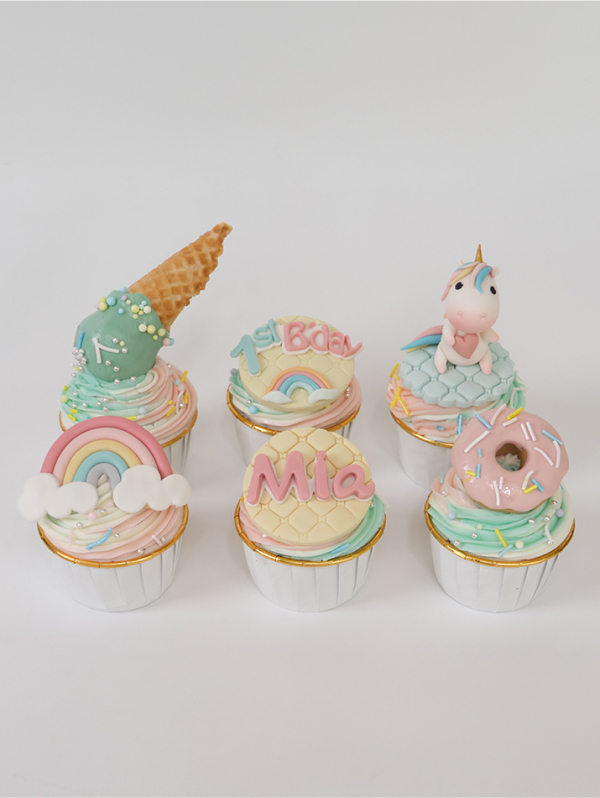 Cupcakes Sắc Màu
"Happy 1st birthday Mia!"
Request for a consultation
The sparkling and adorable cupcakes crafted by the skilled MaDi artist are dedicated to little Mia on her first birthday. The artist decorated them with great attention to detail.
The gift features a vibrant pastel rainbow color scheme, combined with delightful elements such as a Pony figurine, an ice cream cone, a rainbow, and a Donut cake. These are familiar images from the world of childhood.
We hope that her new journey will be filled with joy and happiness. Wish she grows strong and healthy, experiencing and discovering the wonders of life.
Please make order 2 days in advance for this design. Please note that colour of this design could be variable a bit with shown image.