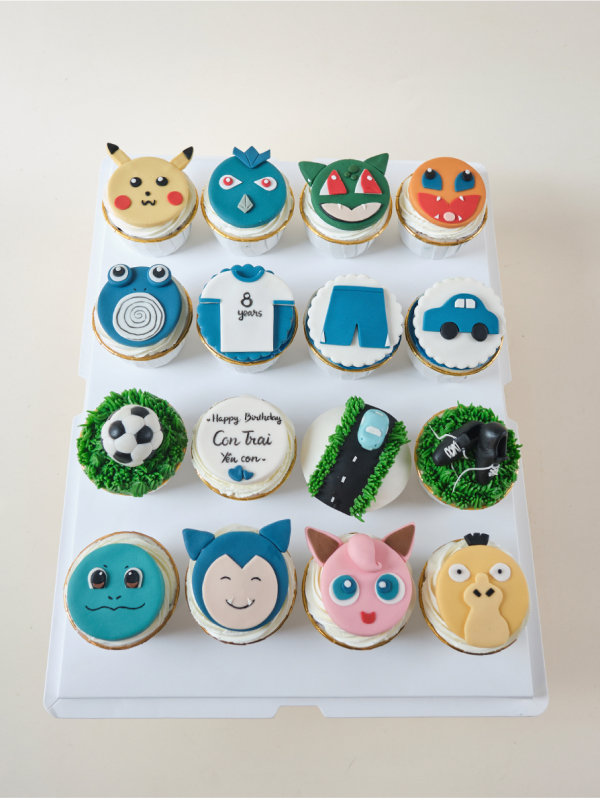 Cupcakes Pikachu 04
Dedicate to your child a collection of Pikachu cupcakes and the items that he love the most.
Request for a consultation
The son is growing up day by day. He knows how to turn on the TV to watch his favorite animated movies like Pokemon. He loves toy cars, the color blue, and playing soccer. Seeing him happy doing the things he loves makes all the worries and troubles of his parents disappear.
The birthday gift that his parents want to give him is a collection of cupcakes designed by MaDi artisans based on his interests. Soft layers of chocolate cake and premium fresh chocolate contribute to making these cakes that he loves.
"Wishing my son a happy and healthy new age, full of happiness and luck. Love you so much!"
Please make order 2 days in advance for this design. Please note that colour of this design could be variable a bit with shown image.