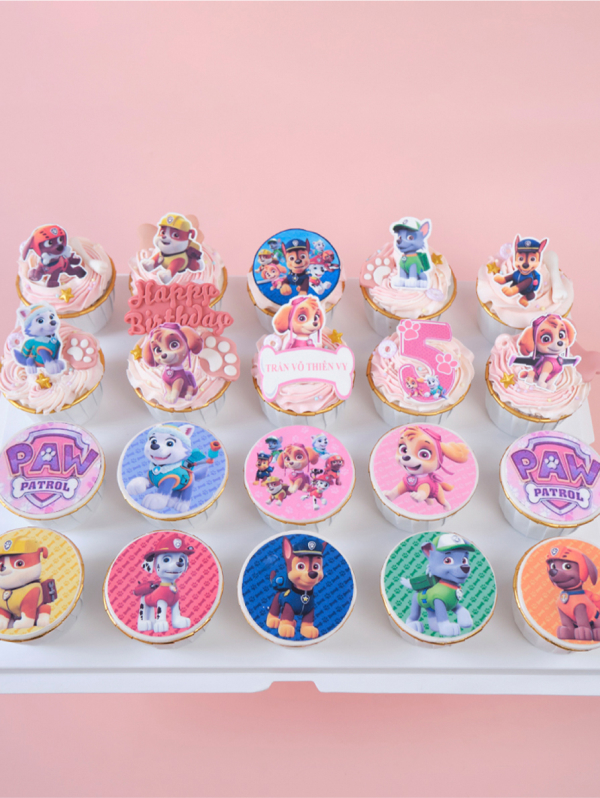 Cupcakes Paw Patrol
In celebration of your child's birthday, let's welcome it together with the PAW PATROL rescue team.
Request for a consultation
PAW PATROL is a cartoon series that children really enjoy. When their parents turn on the cartoon, the kids become happy and excited. They watch the show attentively and remember the names of all the characters along with each hero dog's personality.
Small and sweet cupcakes are decorated with the images of the PAW PATROL team members. The artisans at MaDi combine soft sponge cake with high-quality fresh chocolate, creating sweet cupcakes with the delicious taste that every child loves.
Quý khách vui lòng đặt bánh trước 2 ngày. Xin lưu ý rằng Màu sắc trên hình ảnh mang tính chất tương đối và tham khảo, màu sắc trên thực tế có thể chênh lệch nhưng không đáng kể.