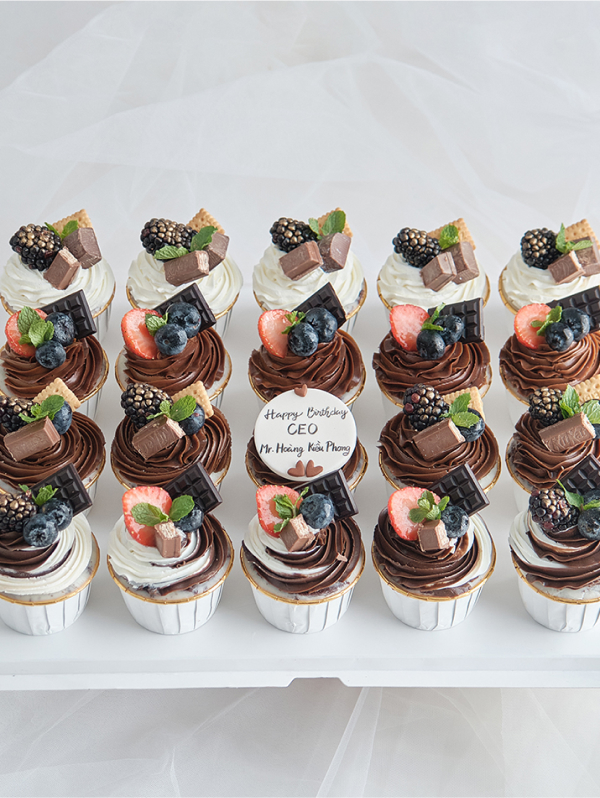 Cupcakes Ngọt ngào 10
Luxury brown and white-tone cupcakes dedicated to the boss.
Request for a consultation
Happy birthday CEO Hoàng Kiều Phong! – "LIDOVIT Firmly Going Through"
The collection of cupcakes for the special day of Boss Phong, designed by the MaDi artisan, features a dominant color tone of brown and white, the brand colors of Lidovit.
These small cakes evoke the journey with Boss Phong, overcoming hardships and challenges to reap the sweet fruits. Let's celebrate the birthday party for the Boss on this momentous day and enjoy these elegant, sweet, and exquisite cupcakes.
Please make order 2 days in advance for this design. Please note that colour of this design could be variable a bit with shown image.