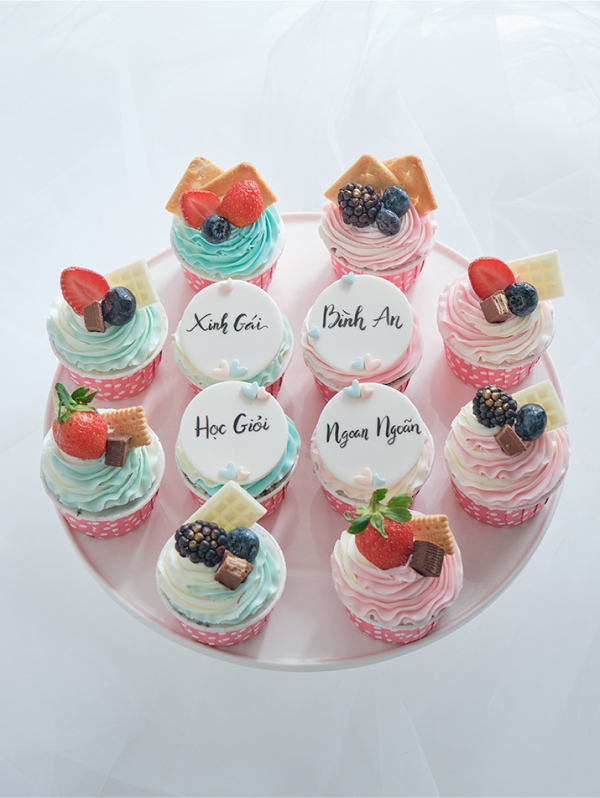 Cupcakes Ngọt ngào 09
Sweet cupcakes are like wishes for the child.
Request for a consultation
"Happy birthday to my beloved daughter!"
The gift I have for you is a collection of adorable little cupcakes, beautifully decorated by MaDi artisans, adorned with juicy red strawberries, blueberries, and plump raspberries, combined with chocolate and fresh cream, representing the sweet words I want to dedicate to you.
"All I wish for my daughter is for you to always be safe, obedient, and excel in your studies, growing up to be a beautiful young lady. Holding you in my arms every day is the most wonderful and fulfilling thing."
Please make order 2 days in advance for this design. Please note that colour of this design could be variable a bit with shown image.