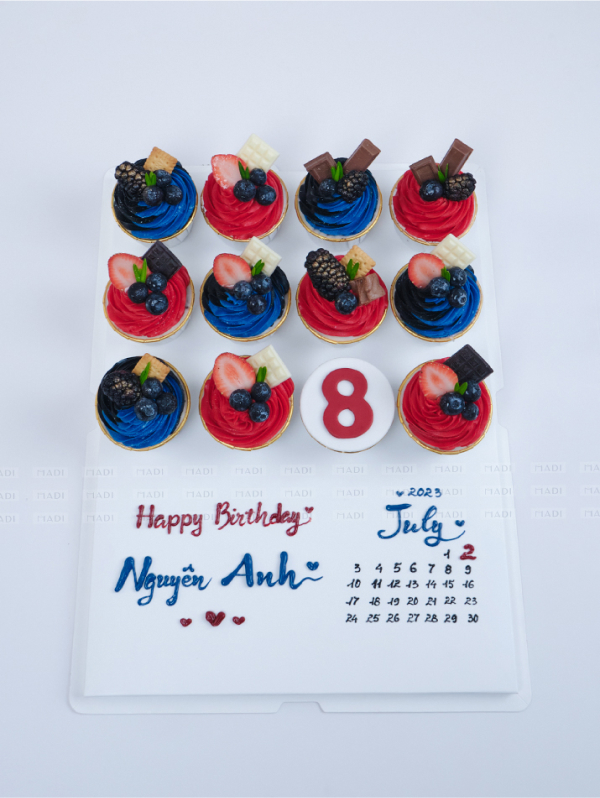 Cupcakes Ngọt ngào 08
Dedicated to my child, these special fruit cupcakes from MaDi Cake.
Request for a consultation
Fresh strawberries, juicy blueberries, and soft tangy raspberries are carefully selected by MaDi artisans to ensure the quality of each cake.
Bittersweet dark and sweet white chocolate bars blend with delicious cream and fresh sour fruits to create an impressive cupcake collection for your child's birthday party.
"Happy birthday to my little one, Nguyên Anh!"
Please make order 2 days in advance for this design. Please note that colour of this design could be variable a bit with shown image.