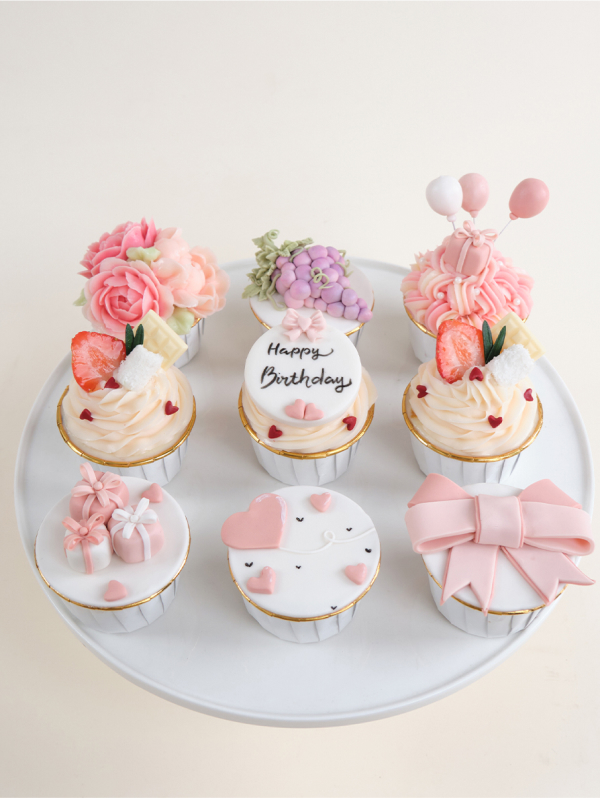 Cupcakes Ngọt ngào 07
The cute pink cupcakes make you enamored.
Request for a consultation
The sweet cupcake collection decorated by MaDi artisans is so adorable. The pink color of the flowers, gifts, and her heart is so gentle and lovely.
Soft layers of chocolate cake and the sweet and sour taste of fresh blueberry and strawberry jam make these cupcakes delicious, sweet, and cute.
"Wishing you a happy birthday, my dear little girl!"
Please make order 2 days in advance for this design. Please note that colour of this design could be variable a bit with shown image.