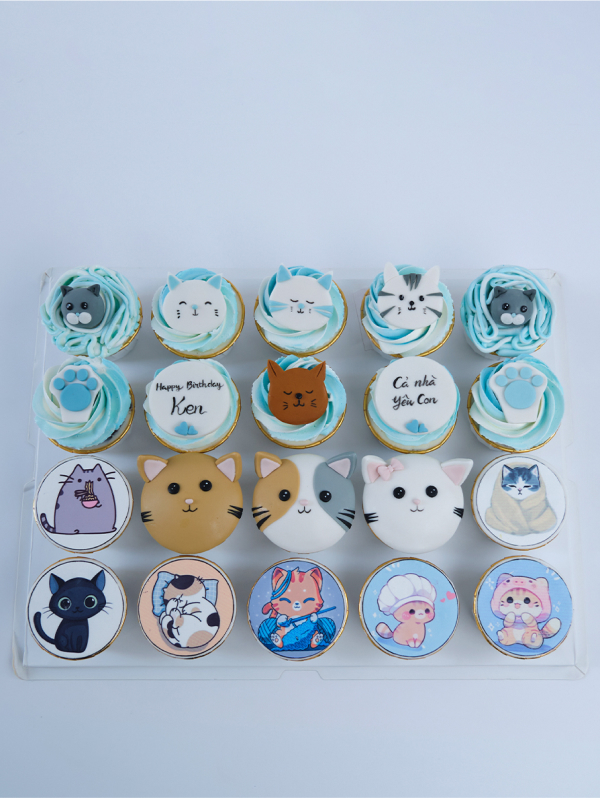 Cupcakes Mèo con
The world of cute cats on the sweet cupcakes collection by MaDi Cake artist.
Request for a consultation
The cupcakes collection designed by MaDi Cake artist is dedicated to baby Ken, a boy who has a special love for cute cats. With a warm and hospitable heart, Ken always knows how to care for and play with the little cute kittens around him.
It is hoped that these cupcakes will be a meaningful birthday gift that fills Ken with emotions and a happy party with his family.
Please make order 2 days in advance for this design. Please note that colour of this design could be variable a bit with shown image.