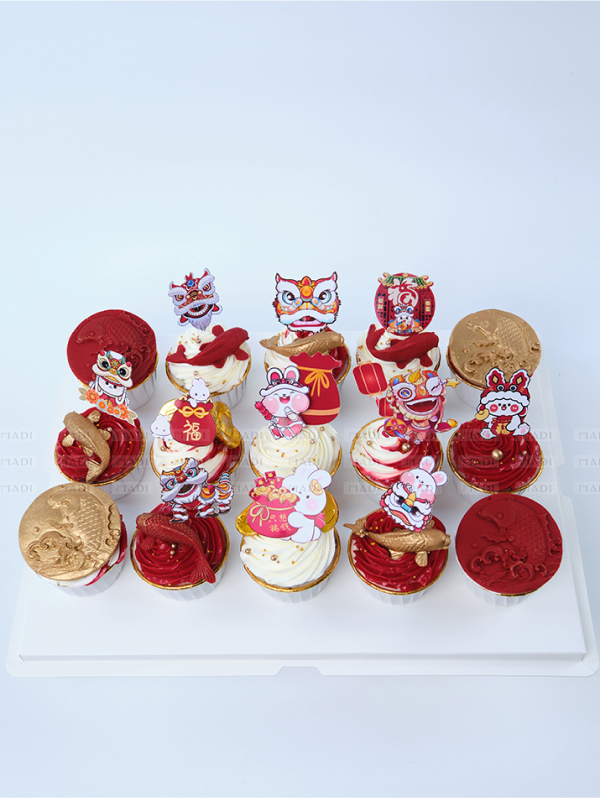 Cupcakes May mắn
To bring luck and happiness to every home.
Request for a consultation
The cupcake collection, designed by the MaDi artisan, features three main color tones: red, yellow, and white, which symbolize luck, happiness, and warmth for everyone. The cupcakes are adorned with symbols of health, prosperity, and good fortune, such as the mythical creature 'lan' (Chinese unicorn), the jade rabbit, and the carp, creating a perfect collection.
This collection is not only a gift but also a beautiful wish for our loved ones.
Please make order 2 days in advance for this design. Please note that colour of this design could be variable a bit with shown image.