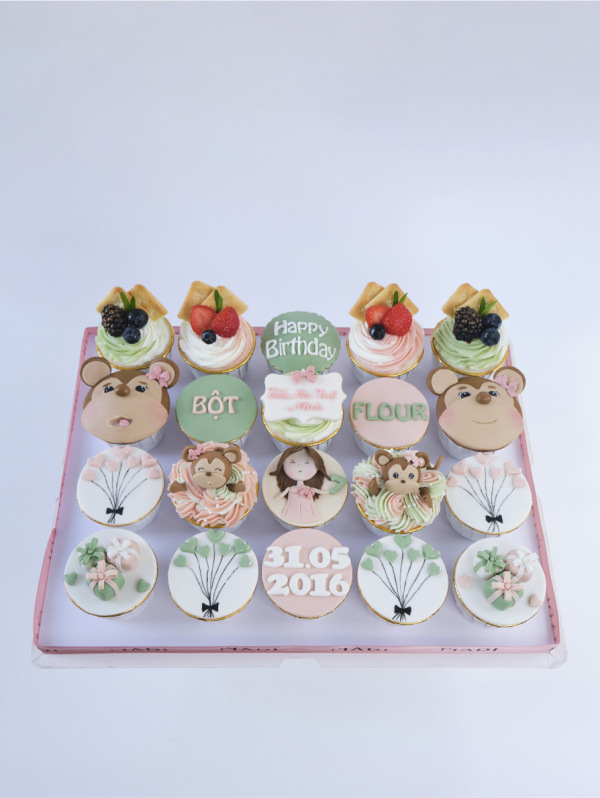 Cupcakes Khỉ con
A cute cupcake collection for the Monkey Princess on her birthday as she turns a new age, from her parents.
Request for a consultation
The story has it that seven years ago, a lovely Monkey Princess was born. Her name was Tuệ Minh, but at home, she was affectionately called Bột. Like the meaningful name, her parents hoped that she would grow up to be intelligent, insightful, and knowledgeable.
The cupcake collection is a gift from her parents, designed by MaDi Cake artists for a warm birthday party for the little girl. "We wish our beloved daughter always happy!"
Please make order 2 days in advance for this design. Please note that colour of this design could be variable a bit with shown image.