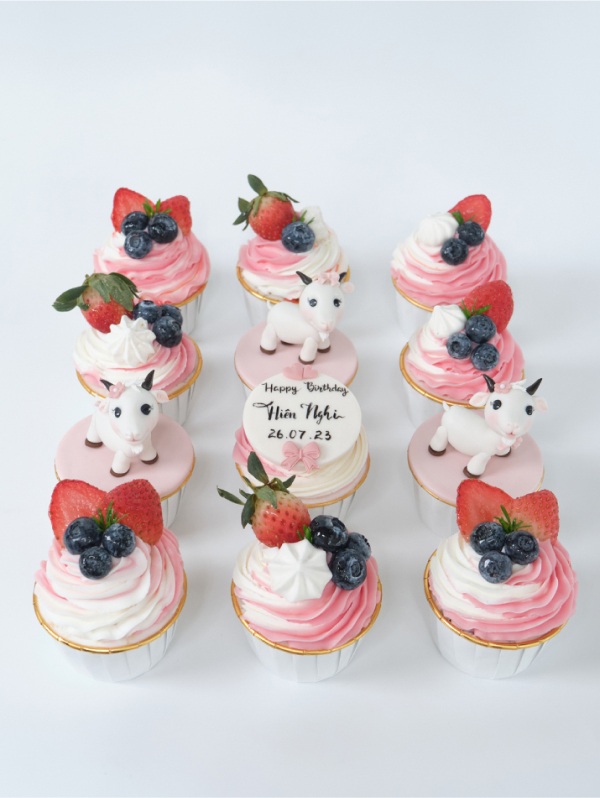 Cupcakes Dê con
Happy birthday to the adorable baby born in the Year of the Goat!
Request for a consultation
"Happy birthday, Thien Nghi!"
Being able to give you a birthday cake every year as you grow older is the most precious joy for your parents. Little Thiên Nghi, who was once shy and always in the embrace of your mom and dad, has now grown bigger, more lively, and loves to explore and discover things on your own.
This year, the birthday gift that your parents want to give you is a collection of adorable pink cupcakes featuring little goat designs, specially created by the talented artist at MaDi just for you.
"Wishing you good health, happiness, and a carefree spirit to explore the world around you. May your childhood become a beautiful and memorable experience!"
Please make order 2 days in advance for this design. Please note that colour of this design could be variable a bit with shown image.