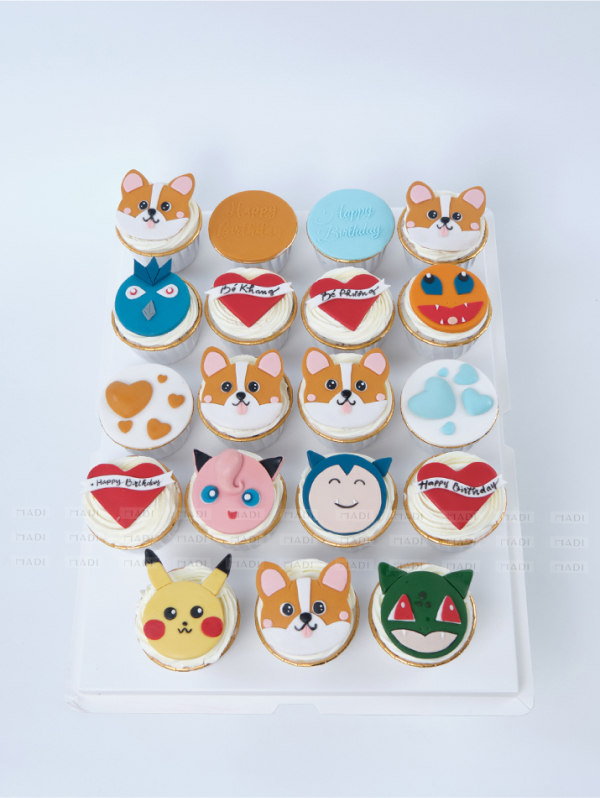 Cupcakes Cún yêu
The Corgi and Pokemon cupcakes are so adorable!
Request for a consultation
Being able to celebrate birthdays on the same day with you in class is one of the happy and memorable moments during our school days.
"Happy birthday to Khang and Phuong."
The adorable cupcake collection is the birthday gift that Mom wants to give to you, designed and decorated by the artist from MaDi with cute Corgi dogs and the Pokemon characters that you love.
Mom wants to organize a meaningful birthday party for you with your friends and teachers in class, so you can feel the love and closeness of everyone at school, like a second family.
Please make order 2 days in advance for this design. Please note that colour of this design could be variable a bit with shown image.