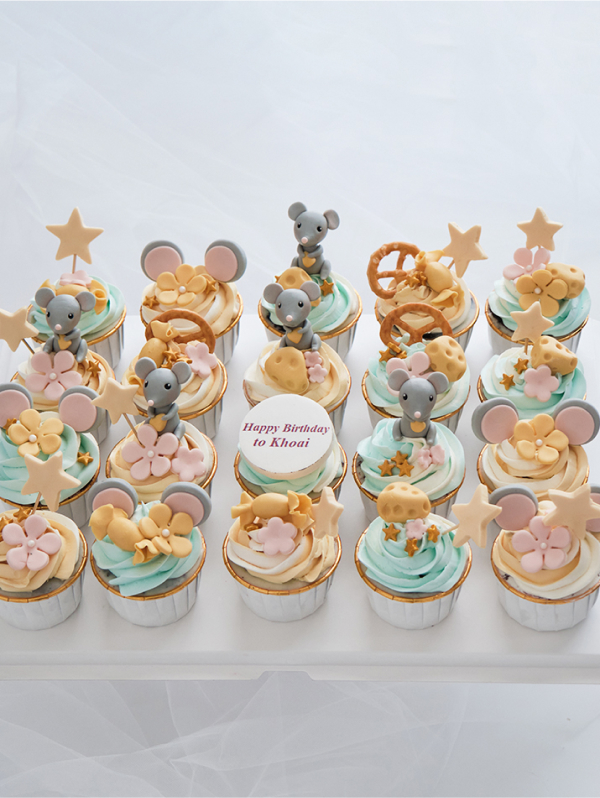 Cupcakes Chuột con
Adorable mischievous little mouse!
Request for a consultation
Happy birthday to Khoai!
Khoai's birthday this year, Grandma wants to celebrate both at home and at school for the child, so that he can celebrate his birthday with teachers and his first friends in life.
Congratulations to Grandma's grandson turning 3 years old. Sending the child cupcakes designed by the MaDi artisan with the theme of Birthday for little mouse. The collection is vividly and impressively decorated with eye-catching details, which will surely bring joy to the children.
"Wish Khoai always be healthy and happy as you freely explore the things you love."
Please make order 2 days in advance for this design. Please note that colour of this design could be variable a bit with shown image.