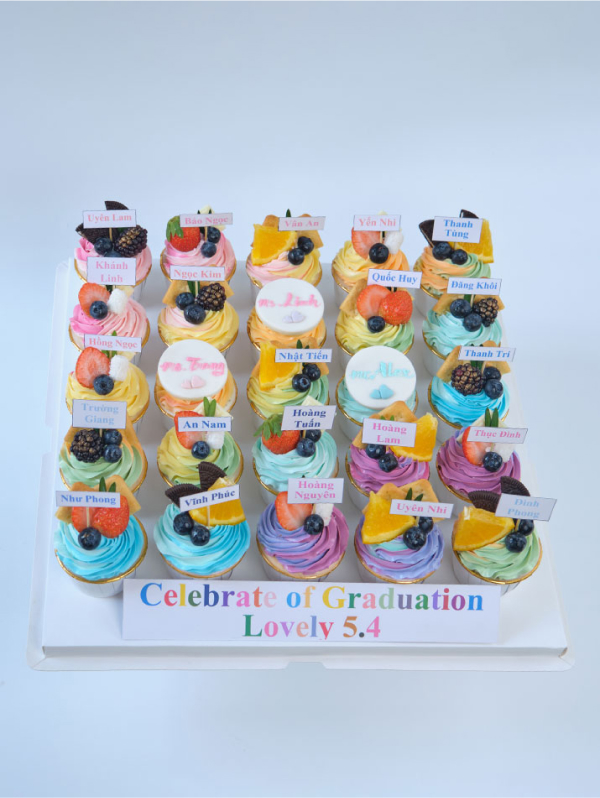 Cupcakes Cầu Vồng
The sparkling rainbow cupcake collection from MaDi and the teacher organized a graduation ceremony for the lovely 5.4 class students.
Request for a consultation
The little students had a lot of unforgettable emotions on this important day, happy and proud of their academic efforts in the past time mixed with a bit of worry about their future studies and paths, a little nostalgia and sentimentality about beautiful memories with teachers and friends.
The cupcake collection is engraved with the names of all the students and teachers who have been together in the past academic year.
"Hope you will have a new journey that is truly memorable and brilliant".
Please make order 2 days in advance for this design. Please note that colour of this design could be variable a bit with shown image.