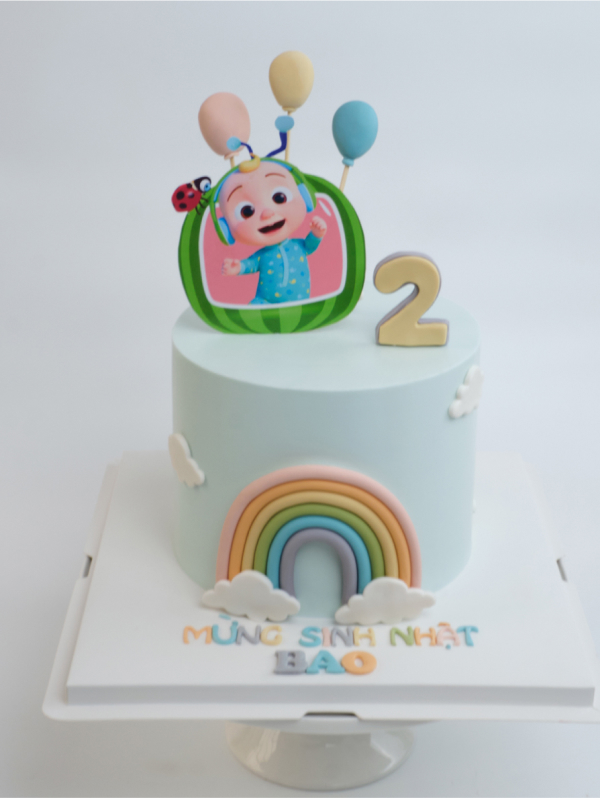 Cocomelon 02
Happy 2nd birthday to Bao, the beloved child of the family. Wishing you good health, happiness, and joy with everyone around you.
Request for a consultation
Although still young, Bao has a great appreciation for music, is curious and able to focus, and enjoys watching the Youtube channel Cocomelon from overseas whenever his parents turn it on.
The cheerful melodies, cute babies, and friendly animals on their adventures around the world are what captivate Bao the most, as he always smiles and cannot sit still while watching.
The birthday cake for Bao, made by MaDi artisans, is decorated with fondant to create an adorable Cocomelon on top of a sweet caramel cake.
Please make order 2 days in advance for this design. Please note that colour of this design could be variable a bit with shown image.