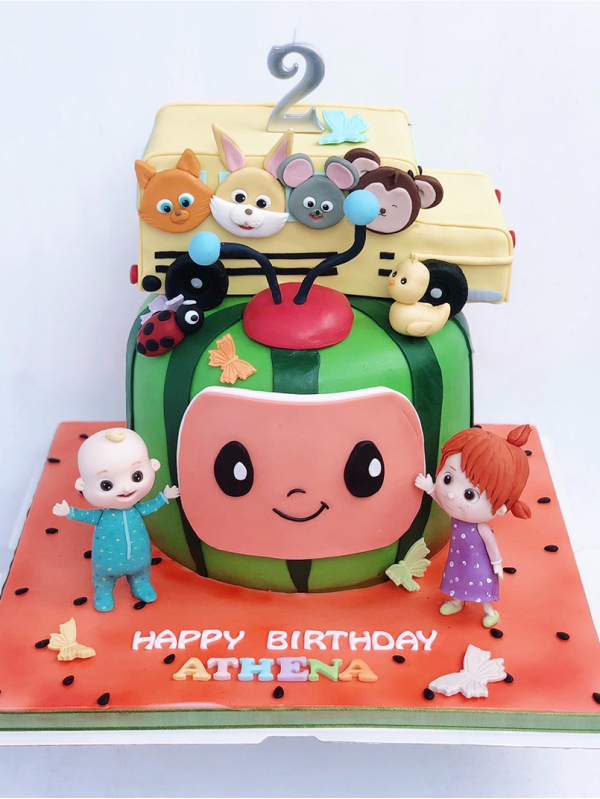 COCOMELON 01
"Happy 2nd birthday to Athena. Wishing you a new age of quick growth, hearty appetite, and exciting new discoveries in life."
Request for a consultation
The Cocomelon YouTube channel is the favourite channel for children, and it's also your favourite, my child. There, little kids like you are taught by their parents about good things in life, there are cheerful melodies and friends to explore the world with. Surely, you will recognize this cute cake and cheer with joy. As long as we see you smile, all difficulties disappear.
Please make order 2 days in advance for this design. Please note that colour of this design could be variable a bit with shown image.