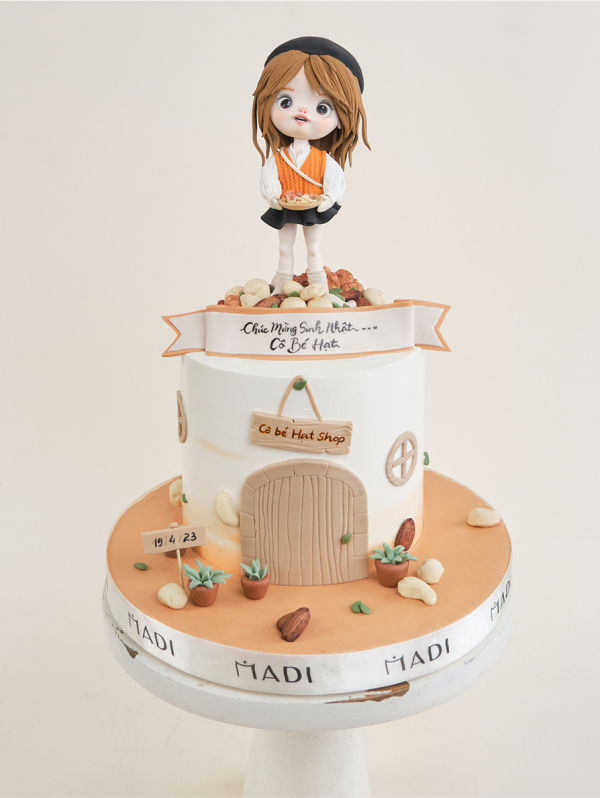 Cô bé Hạt
How happy it is to welcome the new age along with the birth of the spiritual child that Little Seed has been nurturing for so long.
Request for a consultation
Offering delicious and nutritious Granola, Little Seed Shop has made a good impression on the quality of each Granola seed and left a mark in the hearts of many satisfied customers.
The cake is a special birthday gift for the girl who owns the lovely Little Seed Shop. It is decorated with fondant sugar by the skilled artisans at MaDi Cake, with the cute figure of Little Seed and her beautiful shop.
MaDi is delighted to accompany and be a meaningful part of her special birthday.
Please make order 2 days in advance for this design. Please note that colour of this design could be variable a bit with shown image.