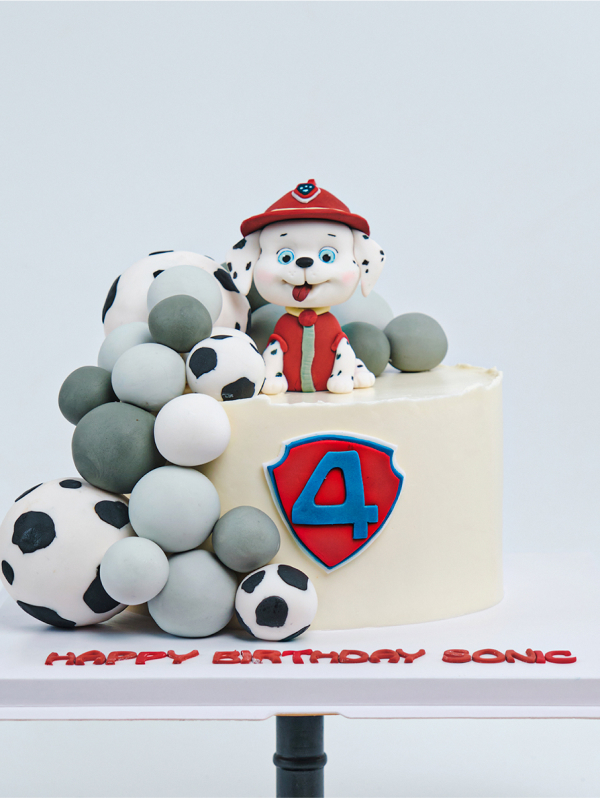 CHÓ CỨU HỘ 01
"Happy 4th birthday to Sonic, my son." - Sonic's Mom.
Request for a consultation
Just the other day, Sonic was born and now he is already 4 years old. He loves watching the animated series Paw Patrol and especially the character Marshall - a member of the quick and agile rescue team, but also very easily excited. The cake made by the MADI artisans is decorated with Marshall using cute fondant. This is definitely the gift that little Sonic loves the most on his birthday.
Please make order 2 days in advance for this design. Please note that colour of this design could be variable a bit with shown image.