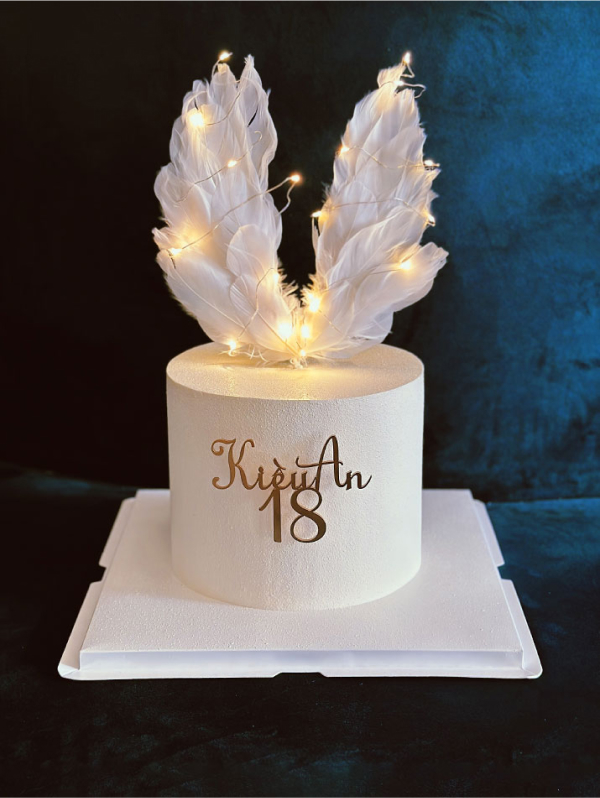 Cánh tiên
The angel wings cake was specially designed by the MaDi artisans for Kiều An on her 18th birthday.
Request for a consultation
18 years old - the most beautiful moon age of a lifetime, is a turning point that marks a major growth in the life of the child.
Stepping over the age of 18, Kiều An officially becomes an independent, free, happy girl with what she does and also takes responsibility for her own life.
Parents want to add wings to the angel to let her fly high, to the places she wishes. Parents will always be hope, always be by her side and support her on all the paths she goes.
Please make order 2 days in advance for this design. Please note that colour of this design could be variable a bit with shown image.