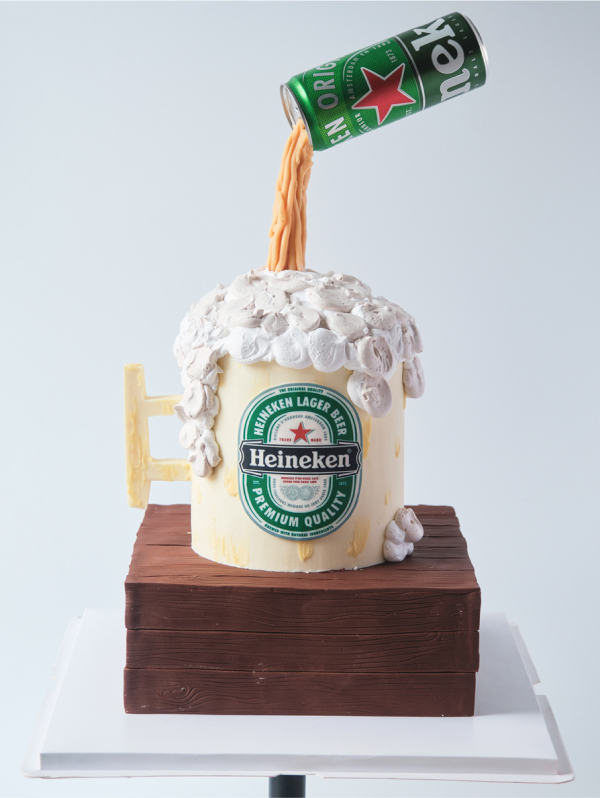 CẠN LY
Would a giant beer glass be enough to make you intoxicated?
Request for a consultation
The unique Heniken Beer cake, dedicated to those who love to hang out for a drink with friends, will create a surprise full of excitement at the party. The MaDi cake artisan has taken inspiration from the moment of beer overflowing from a glass to form a white foam, creating this distinctive cake. You won't get drunk because of the bitterness but will immerse yourself in the sweet taste of this giant beer glass.
Please make order 2 days in advance for this design. Please note that colour of this design could be variable a bit with shown image.