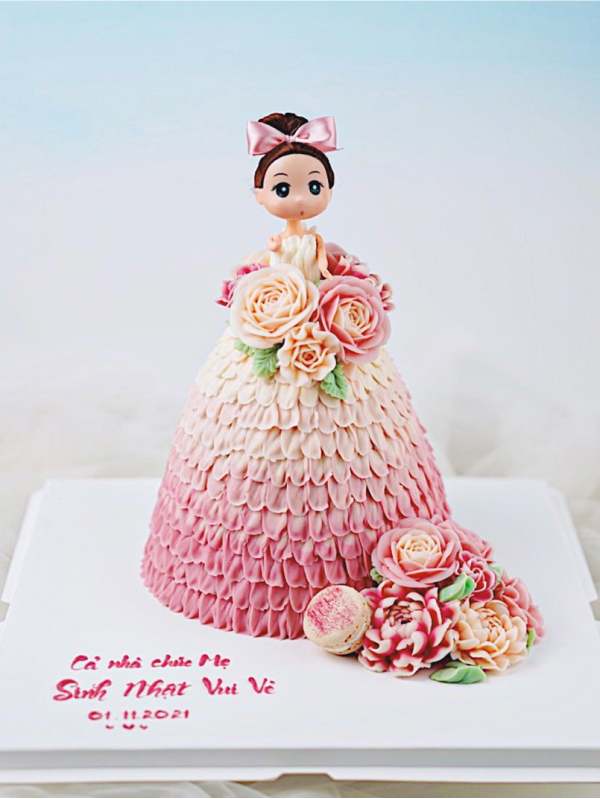 BÚP BÊ 01
A cute pink princess cake specially made for the most beloved woman in the family.
Request for a consultation
In front of you is a beautiful doll. If when you were young, your grandmother was the one who bought dolls for your mother, now let your child do that for you. Because the greatest joy for your child now is to see you smile and be happy. Wearing a cute dress made of buttercream flowers, the doll shows off her beauty along with fresh and vibrant flowers.
The cake filling inside is made of soft and smooth chocolate sponge cake layers, combined with layers of sweet and sour raspberry and fresh strawberry jam, creating a wonderful taste.
Please make order 2 days in advance for this design. Please note that colour of this design could be variable a bit with shown image.