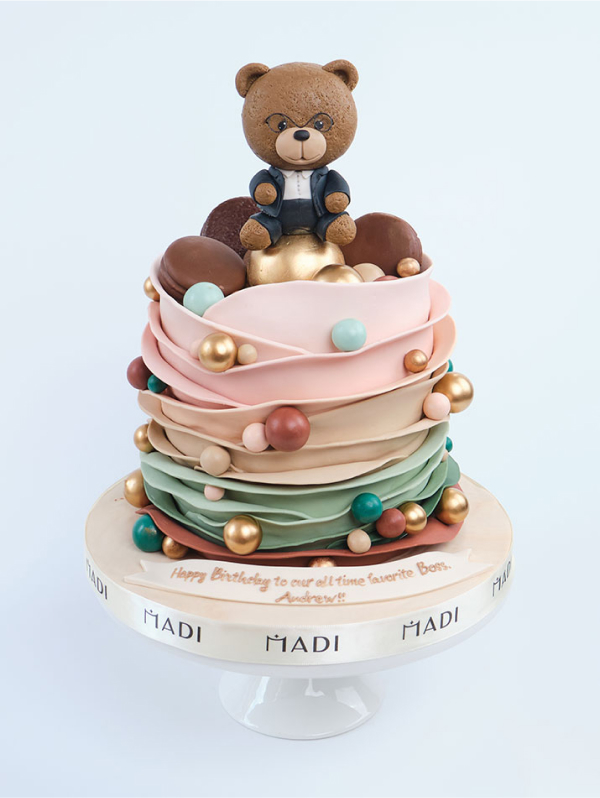 Boss Gấu nâu
Happy birthday to our all time favorite Boss – Andrew!!
Request for a consultation
A special cake dedicated to Boss Andrew, a strong, persistent, and decisive Boss but also very friendly, cheerful, and sociable with all employees in the company.
MaDi's artisans have created a cake with delicate and gentle lines, and a prominent brown bear character on the cake represents the special leadership qualities and abilities of Boss Andrew.
"Wishing Boss good health, and accompanying and leading us on the journey to conquer new joys and happiness in work. Thank you, Boss, for always being there and wholeheartedly helping us in the past time."
Please make order 2 days in advance for this design. Please note that colour of this design could be variable a bit with shown image.