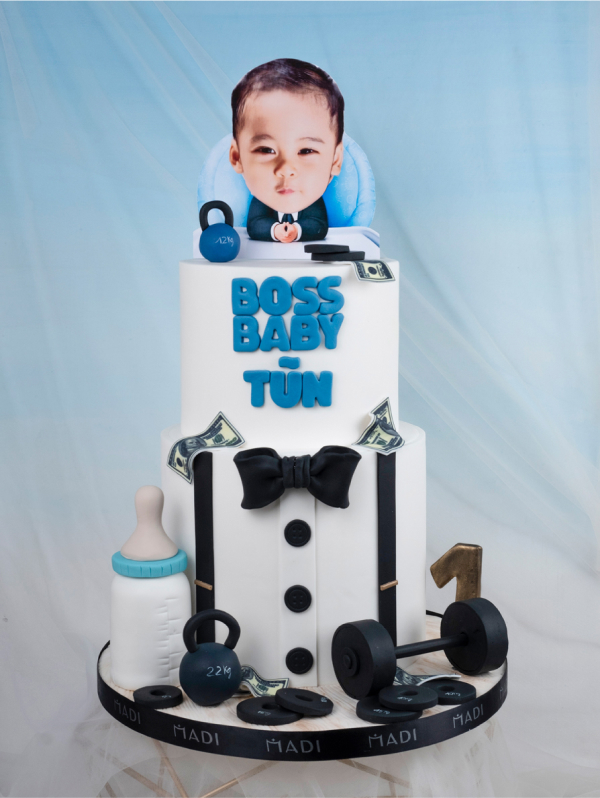 BOSS BABY
Happy first birthday to little boss Tun. Mom and Dad wish that you will always be healthy, agile, and smart like the Boss Baby in Disney's animated movie.
Request for a consultation
A two-tiered cake inspired by the Boss Baby in the eponymous animated movie. The cake is shaped by fondant that mimics the shirt and signature bow tie of the boss. The special feature of the cake is the image of the main character - Boss Baby Tun sitting on a high chair like a real boss. The cake inside is a combination of unique Hong Kong-style sponge cake and a sweet and sour flavor of pineapple jam. This special cake will surely attract the attention of guests at the first-birthday party and mark the journey of the little boy growing up.
Please make order 2 days in advance for this design. Please note that colour of this design could be variable a bit with shown image.