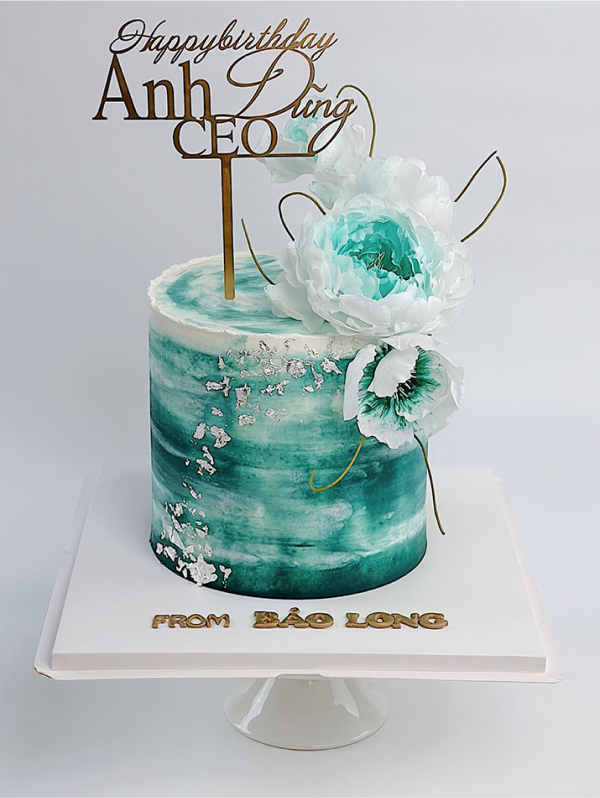 Boss 11
"Happy birthday to Mr. Dũng CEO" – Bảo Long
Request for a consultation
The cake for the esteemed CEO was decorated very delicately and elegantly by the MaDi artisans with a peony flower - a symbol of royalty, wealth, prosperity, and power. Taking the emerald green tone as the main color, the color of nature, hoping for a prosperous life.
"I wish you good health, luck, and happiness on the path you have chosen. I wish your company will continue to grow and achieve even greater success in the future."
Please make order 2 days in advance for this design. Please note that colour of this design could be variable a bit with shown image.