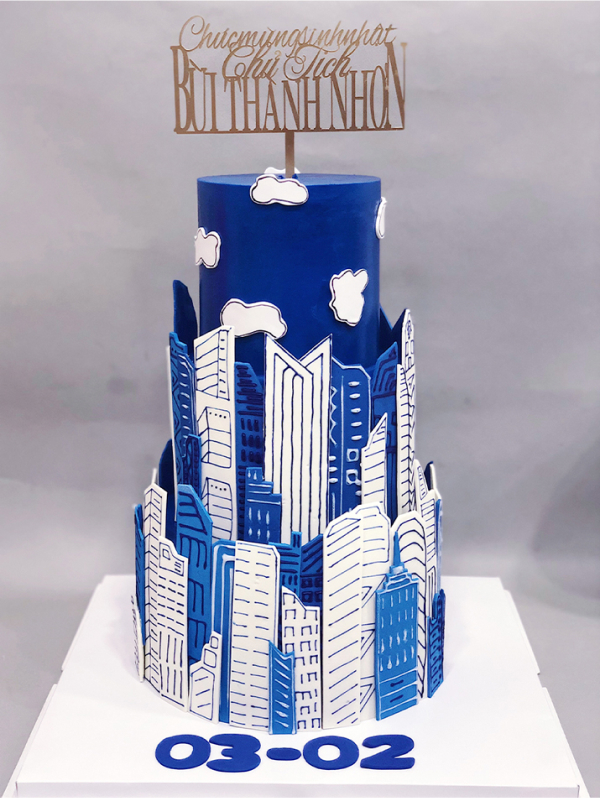 BOSS 07
Happy birthday to Bui Thanh Nhon Chairman of Novaland Group. We wish the Chairman and the Group more and more brilliant success on his birthday.
Request for a consultation
After 16 years on the path of building sky-high buildings, the Chairman has devoted himself to creating a strong real estate corporation in the Vietnamese market.
On his birthday, all employees of the corporation presented him with a unique cake inspired by the buildings the corporation has built. Inside, there are three layers of cake with two different fillings. The bottom and middle layers are made of premium chocolate and fresh chocolate; the top layer is made of chocolate cake and a combination of sweet and sour passion fruit and fresh strawberries. Altogether, they create a masterpiece dedicated to the Chairman.
Please make order 2 days in advance for this design. Please note that colour of this design could be variable a bit with shown image.