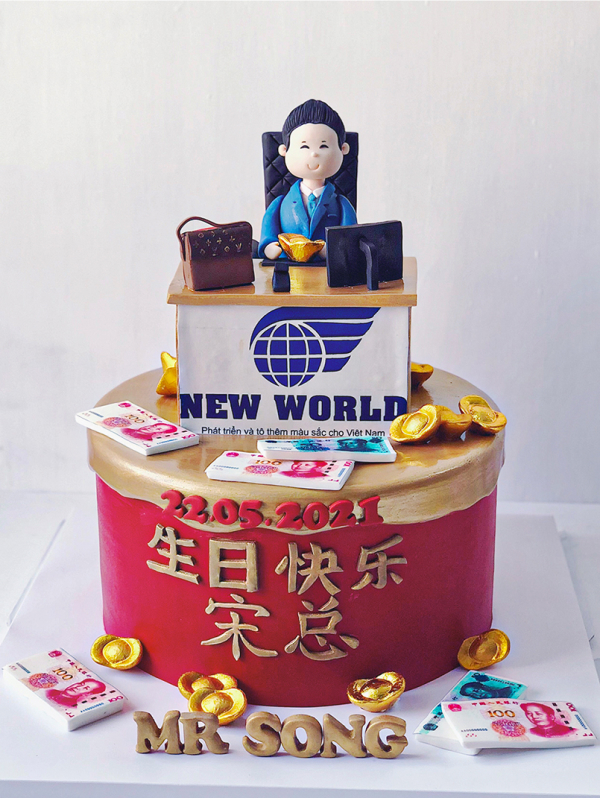 BOSS 06
Shengri kuaile song zong. Happy birthday to Boss Song.
Request for a consultation
A birthday cake masterpiece dedicated to the New World Boss. The MaDi artisans have chosen the color red as the main color for the cake, symbolizing luck. On top of the cake, Boss Song is sitting on a powerful table, surrounded by money bills and gold bars that represent prosperity. We wish Boss Song good health, smooth work, and abundant wealth.
Please make order 2 days in advance for this design. Please note that colour of this design could be variable a bit with shown image.