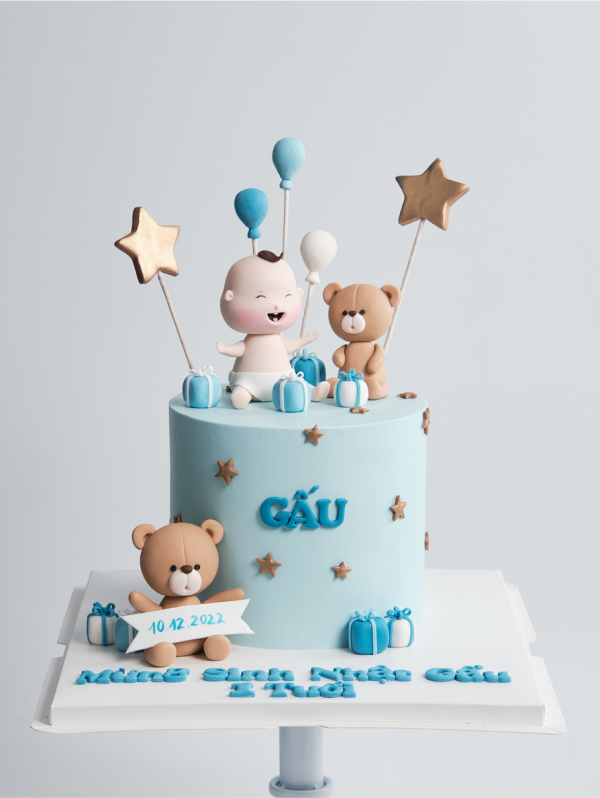 BÉ GẤU 02
"Happy 1st birthday to the adorable little Bear. Thank you for becoming a new member of our family."
Request for a consultation
"One year has passed since my little Bear came into this world. Your first cries filled me with joy that I will never forget. Now, I am happy to see you healthy and happy, laughing and playing with everyone. I hope that you will grow up to be wise, lucky, and loved by all. Mommy loves you very much, my little Bear."
Please make order 2 days in advance for this design. Please note that colour of this design could be variable a bit with shown image.