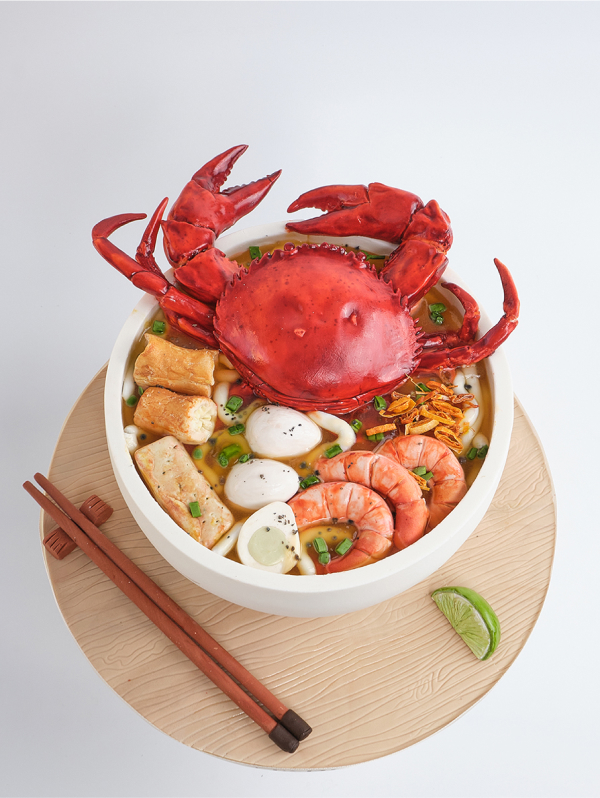 Bánh canh cua
The special crab soup noodle bowl from "Mrs. Nu's House" - a movie by Tran Thanh.
Request for a consultation
A special birthday cake dedicated to a very special person. This year's birthday of artist Tran Thanh is even happier with the resounding success of the movie "Mrs. Nu's House", which has broken many box office records in Vietnam and brought Tran Thanh huge revenue.
The crab soup noodle bowl-shaped cake dedicated to Tran Thanh is meticulously designed smallest details by MaDi artisans, creating a very realistic and vivid noodle bowl.
Please make order 2 days in advance for this design. Please note that colour of this design could be variable a bit with shown image.