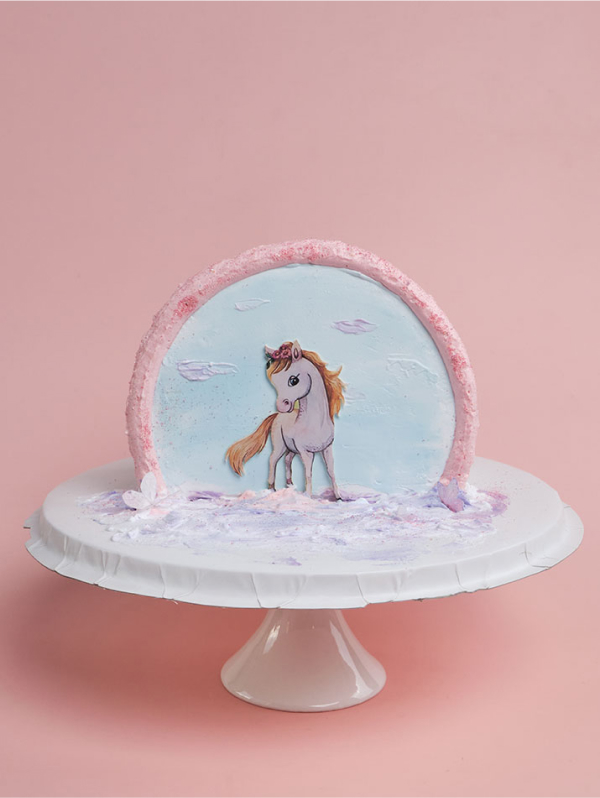 Baby Horse
Happy birthday to the baby horse on her new age.
Request for a consultation
The lovely little horse of mom and dad, who used to run after her parents around the house, has now grown up to become a beautiful, intelligent, and agile horse.
Entering a new age, a new horizon opens up for her to explore the mysteries and wonders of life and the vast world out there.
We present her a simple yet unique and meaningful cake designed by MaDi artisans.
"Wishing the baby horse of mom and dad always optimistic, happy, and encountering a lot of luck on the journey of growing up."
Please make order 2 days in advance for this design. Please note that colour of this design could be variable a bit with shown image.