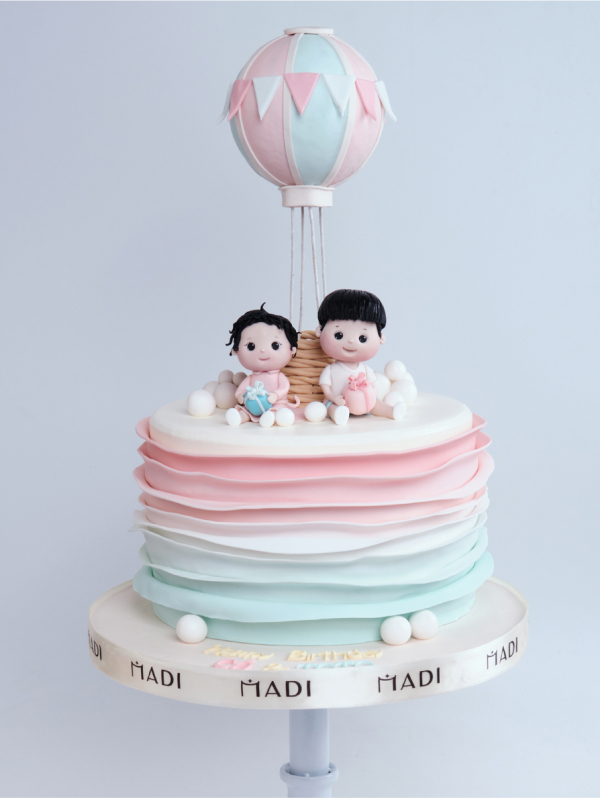 ANH EM
Having two children in life is the double happiness of parents. Happy birthday, the lovely twin angels.
Request for a consultation
At the same time, welcoming two angels to the family, parents are very happy that both children are healthy and growing up well. The cake artist from MaDi has chosen two pastel colors of pink and blue for the fondant decoration layer to create a cake suitable for the twin siblings. What parents hope is that the two children will always be harmonious, loving, and helping each other to fly together to new horizons full of dreams.
Please make order 2 days in advance for this design. Please note that colour of this design could be variable a bit with shown image.