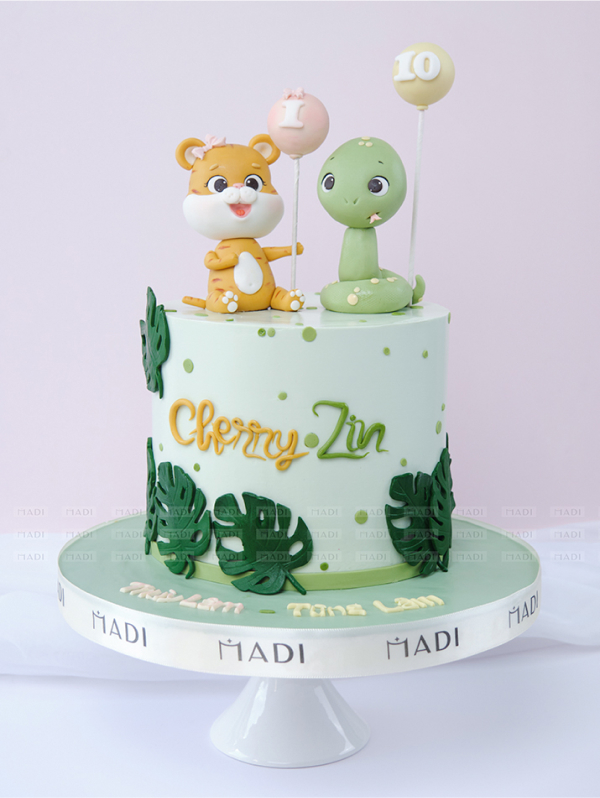 Anh em 03
"Wishing both of you good health, harmony, and lots of love for each other, my dear children!"
Request for a consultation
Today is a wonderful and joyful day for our entire family. It's the celebration of baby Thuy Lam's first birthday and the 10th birthday of her brother Tung Lam.
Mom and Dad have specially prepared two forest-themed cakes, meticulously designed by the artists at MaDi, featuring an adorable tiger cub and a lovely 10-year-old boy happily celebrating each other's birthdays.
Happy birthday, Thuy Lam, Cherry, and Zin!
Please make order 2 days in advance for this design. Please note that colour of this design could be variable a bit with shown image.