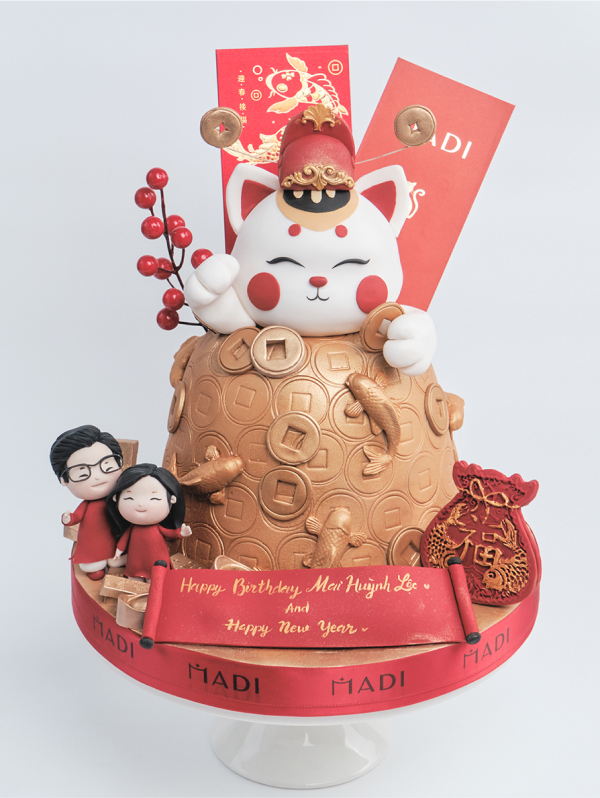 Anh Em 01
Happy birthday to my older brother and happy new year to the both of us.
Request for a consultation
This year's birthday is special for you as we celebrate your new age and the new year. We are wishing for a peaceful and happy new year for us and everyone.
The cake designed by the artist at MaDi brings bright color and a peaceful Tet atmosphere. The Lucky Cat wishes both of us a prosperous new year with lots of luck to come for everyone.
Please make order 2 days in advance for this design. Please note that colour of this design could be variable a bit with shown image.