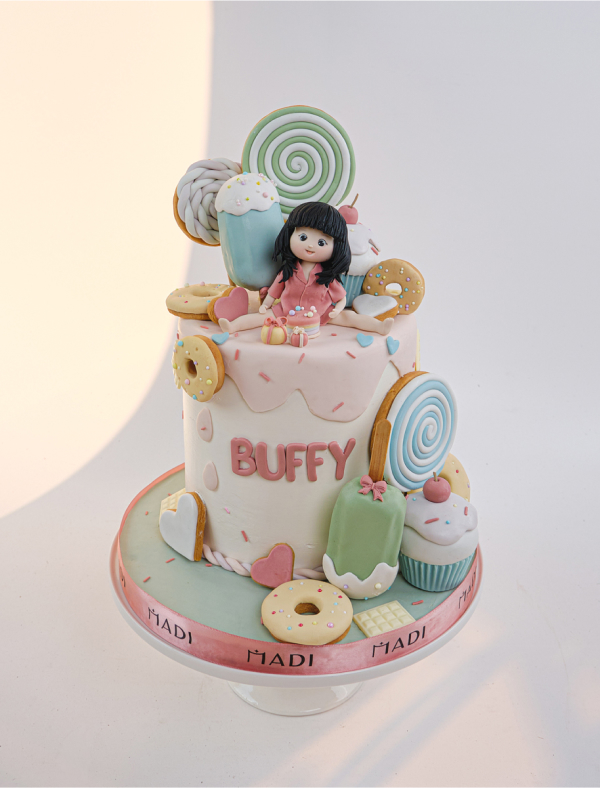 Angel 10
The sweetest paradise for a child is where she has the love of her family.
Request for a consultation
The cake is full of cream and sweet candy cake, crafted by the skilled bakers of MaDi Bakery and delicately decorated with colorful fondant, conveying the boundless happiness of Buffy's parents. The combination of soft vanilla hazelnut cake and rich cream cheese creates the sweetest and most adorable birthday cake for her party.
Please make order 2 days in advance for this design. Please note that colour of this design could be variable a bit with shown image.