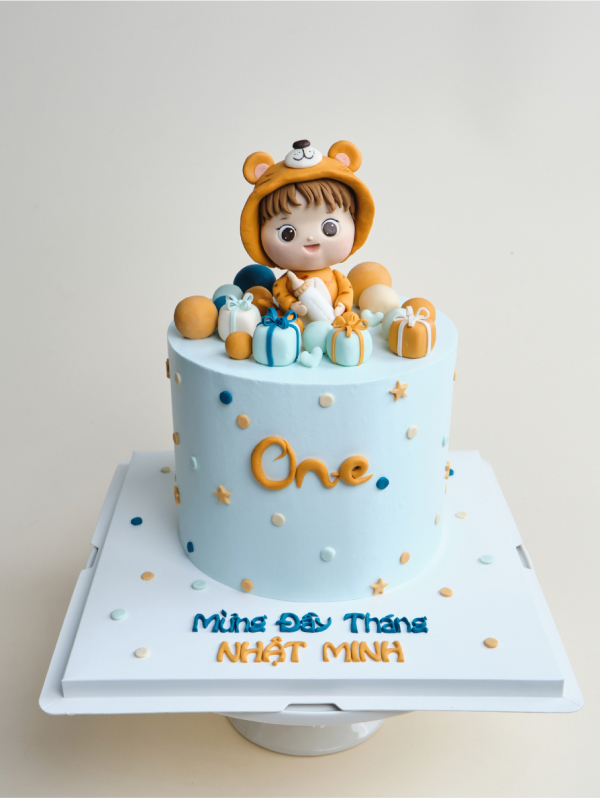 Angel 09
One month has passed since the day the kitten Nhật Minh cried out to the world.
Request for a consultation
Thank you for coming into your parents' world as a special gift given by the heavens. The cake is a special gift that MaDi has meticulously designed for you, marking a memorable moment for the family. Choosing blue and yellow as the main colors, symbolizing freedom, creativity, hope, dreams, and aspirations. The soft and smooth cake is combined with delicious fresh chocolate, creating a sweet and lovely cake for your special day and for the whole family.
Please make order 2 days in advance for this design. Please note that colour of this design could be variable a bit with shown image.