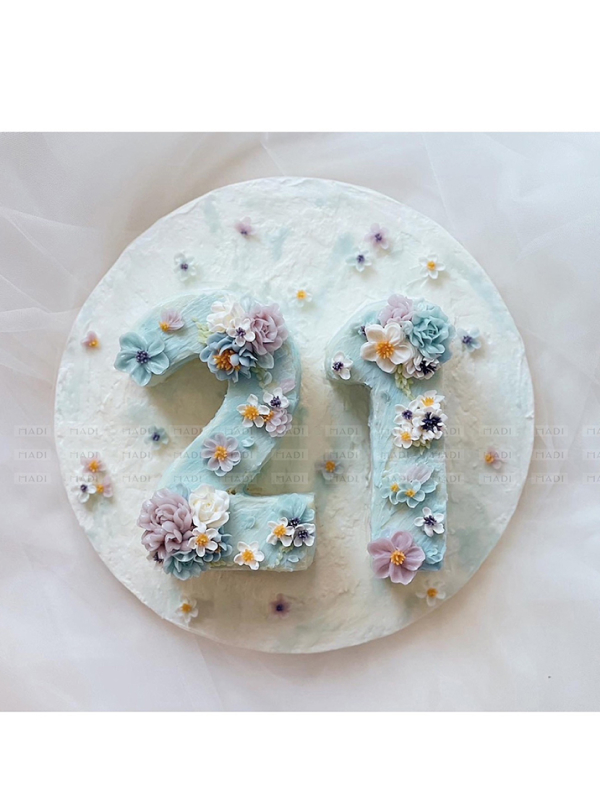 Tuổi xuân xanh
Age 21 is filled with dreams and hopes...
Request for a consultation
Congratulations on turning 21, a young and energetic girl filled with positive vibes.
The number 21 cake designed by MaDi artisans is based on your current birthday age, adorned with delicate buttercream flowers in shades of blue, white, and light purple, creating the meaningful artwork 'Youthful Spring' for the young lady.
"Wishing you to become even more beautiful and to soon fulfill your dreams."
Quý khách vui lòng đặt bánh trước 2 ngày. Xin lưu ý rằng Màu sắc trên hình ảnh mang tính chất tương đối và tham khảo, màu sắc trên thực tế có thể chênh lệch nhưng không đáng kể.