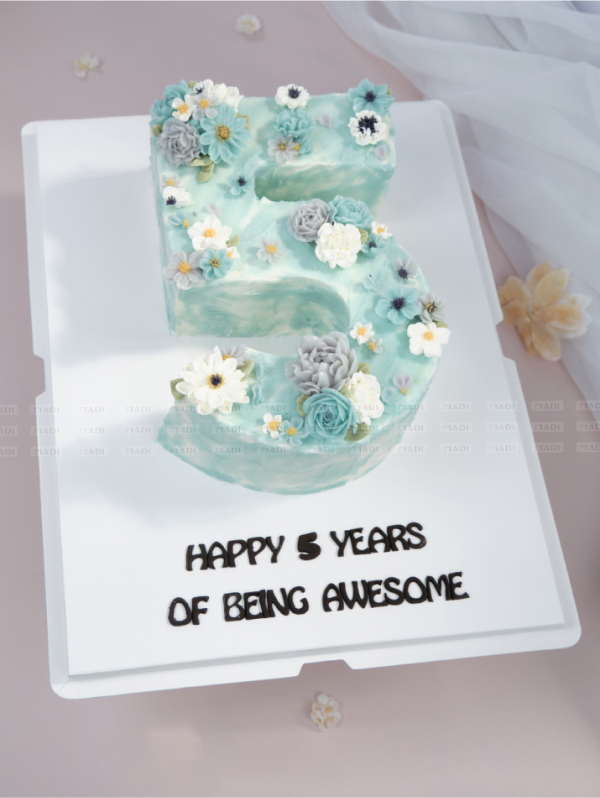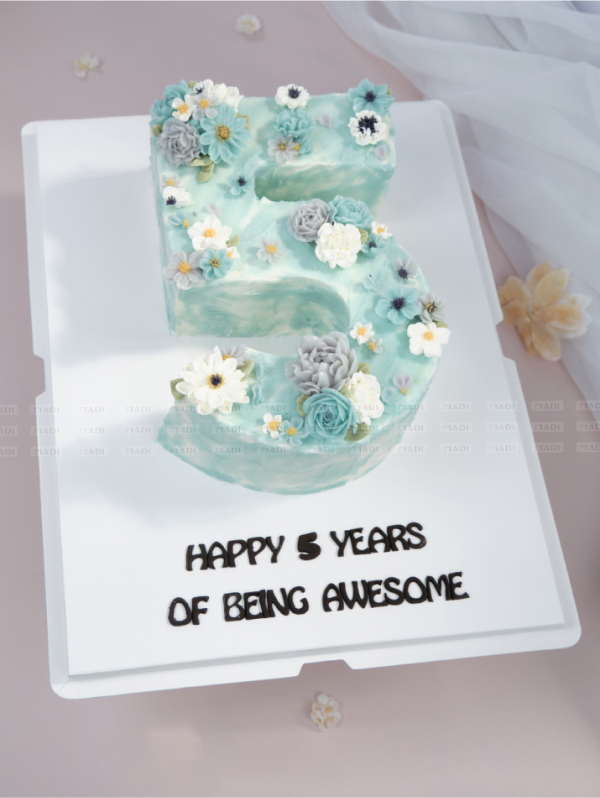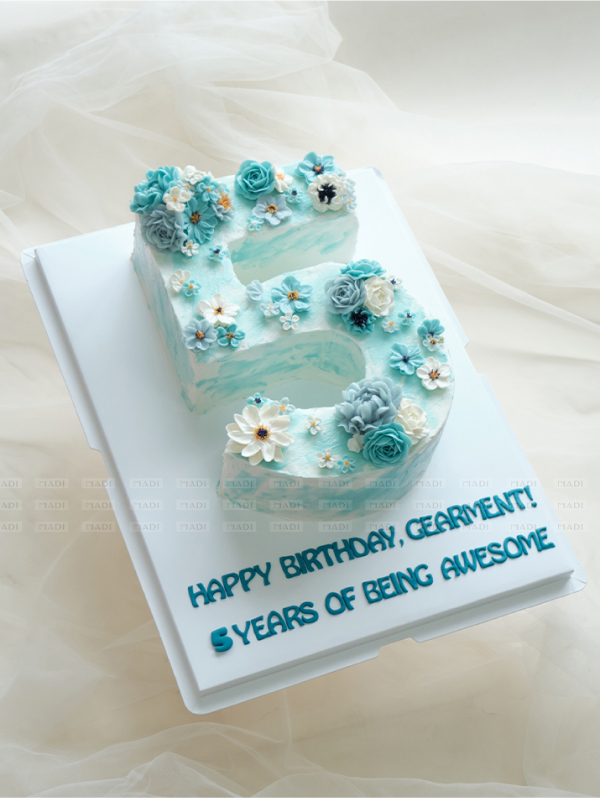 Tuổi bé con
Happy 5 years of being awesome!
Request for a consultation
Happy 5th birthday to our beloved child. The number 5-shaped cake, designed by the skilled artisans at MaDi, is decorated with sweet and lovely buttercream flowers to celebrate her birthday.
Thank her for sharing five wonderful years with us, her family and loved ones. As she enter a new age, new doors are opening up for her, and we are carefully preparing for her journey to first grade.
We hope that her future path is as bright and beautiful as the flowers on her cake, always filled with happiness and joy.
Please make order 2 days in advance for this design. Please note that colour of this design could be variable a bit with shown image.